Joe Cada at age 21 has become the youngest person to win a World Series of Poker main event.
 "I play heads-up six days a week online," said Cada, coming into Monday night's show down with Maryland logger Darvin Moon. "On Sundays I play regular tournaments."
Cada won $8,547,042.  Moon took second and a sweet $5,182,928.
Cada outlasted the likes of poker great Phil Ivey and big name player Jeff Shulman during Saturday's grueling 18 hours of play before facing off against Moon for approximately 2 and a half hours late Monday night.
At one point Saturday he was down to just over 2 million in chips and eventually came all the way back to 135 million by the time play concluded early Sunday morning.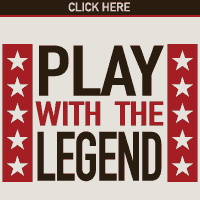 The Shelbey Township, Michigan player hit a set of threes against Jeff Shulman when Shulman was holding pocket jacks to double up and then spiked a set of deuces on Antoine Saout when play was three-handed to take the chip lead.
"I got really lucky today. I was very fortunate," Cada said on Sunday. "That's just the way it goes sometimes. If anybody ever hears me complaining about poker, they can just knock me out. It's really unfortunate what (Saout) had (pocket queens), but I got lucky and sucked out. That's poker."
Watch all the Nov 9 play out on ESPN starting at 9PM EST.
Christopher Costigan, Gambling911.com Publisher