Italian Cash Games Back, Jason Mercier Profiled, Rush Poker Gone From Android
Published on:
Dec/03/2010
Italian cash games are expected back in 2011 as the online poker scene continues to prosper in that European nation. 
An Italian Court rejected online poker network provider Microgame's challenge to the Italian government's cash games decree this week.
The law is expected to come into force immediately, according to eGaming Review.
Microgame currently holds between 25 to 35 percent of the nation's Internet poker market. 
From eGaming Review:
Microgame claimed that additional certifications of gaming platforms and individual games introduced by Italian authorities into the decree would unfairly disadvantage the 120 small and medium-sized operators on its network by potentially imposing extra costs of up to €100,000 per operator. By comparison, the next largest Italian network in terms of the number of operators it supports, Playtech, has only four brands on its platform.
Jason Mercier New Young Gun on Poker Circuit
The Huffington Post caught onto the Jason Mercier craze this week by profiling the successful poker player as the "new young gun". 
The Huffington Post writes of Mercier:
Where the hell did this guy come from? In April 2008, Jason Mercier's first major live appearance at European Poker Tour San Remo resulted with the relative poker unknown beating out a field of 700 other players and walking away with $1,372,893 in prize money. (Not a bad day at the poker playing office.) Earlier last month, at the NAPT in Los Angeles, the 23 year old placed a highly respectable 7th place -- once again making an impressive visit to the final table and taking home $84,857.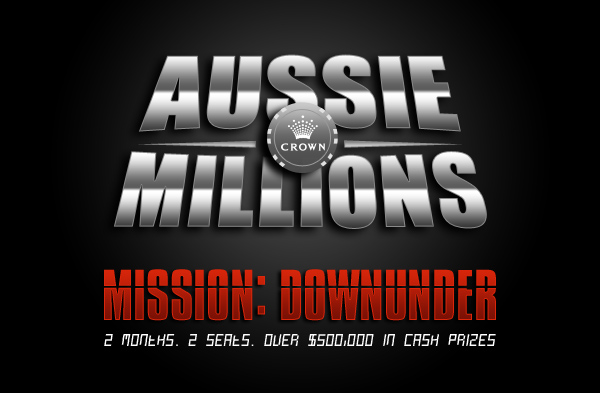 Mercier, it seems, was inspired by Ordinary Joe Chris Moneymaker while studying to become a math teacher.  That led him to study something a little more lucrative, the world of Internet poker.
When asked at one time in his life he felt he could go pro, Mercier responded: "I felt like I could go pro in 2007 when I started putting in a ton of hands playing cash games online. I was constantly working on my game to get better and played enough to win some seats to a few big live events by playing so much online poker. I won the 2nd live tournament I ever played."
On how he can continue to improve his game, Mercier said: "I continually improve my game by discussing hands with other intelligent players. Learning from your mistakes and immersing yourself in the study of the game is huge. My strengths: the ability to play any style, relentless aggression, and the ability to not tilt."
No More Rush Poker On Android
Last week, Full Tilt Poker's Rush Poker found itself eliminated from the Android market.  New App guidelines state: "Apps with gambling themes or that include simulated gambling should be rated 'Teen' or above. Real gambling is not allowed in Android Market."
The Rush Poker platform greatly enhances the speed of playing poker.  It has generated plenty of buzz over the past year.
- Ace King, Gambling911.com