Investment in Poker Pro Barry Shulman Could be Winning Play
Published on:
Jun/08/2012
Do you have an extra million dollars laying around that you don't need?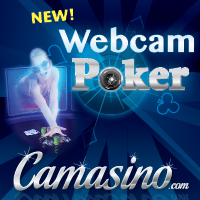 If so, poker pro Barry Shulman would like to talk to you!
In an exclusive interview with Gambling911.com, Shulman revealed that he expects to play in about 20 different tournaments at this year's World Series of Poker, which recently got underway in Las Vegas.
One of the tourneys he's not signed up for--at least not yet--is the WSOP's first-ever tournament to have a buy-in of a cool $1 million.
The tournament, a no-limit Texas hold 'em affair that's officially billed as Event #55 of the 61-event 2012 WSOP, has been dubbed the Big One for One Drop because it is in part a charity tournament for the One Drop charity, which helps provide infrastructure for fresh drinking water in Third World countries.
The tournament, which is to run July 1-3 and have a maximum field of 48 entrants, came about via a combined effort by WSOP officials and Guy Laliberte, a Canadian poker buff who created the live Vegas show Cirque du Soleil and who also founded the One Drop charity.
Eleven percent of the proceeds from the tourney are to go to the charity, according to the WSOP.
Shulman, a Seattle native who resides in Las Vegas, told Gambling911.com that he would love to play in the $1 million buy-in tournament, but is too smart to risk his own money for the seven-figure entrance fee.
If a sponsor were to come along, however, and put up the buy-in for him, Shulman said he would be happy to compete in the high-priced event and if he finished in the money, he would not only split the winnings with the sponsor, he would give a share of his winnings to charity.
"As it relates to my share, I will give half of it to charity, split evenly between One Drop and the Shulman Family Foundation, our family charity foundation," Shulman said. "Please make sure that you get the point across that the person who puts up the money gets all of his first. I only share in the profits.
"There is a lot of upside for the investor, as well as relatively good downside protection versus most tournaments," Shulman continued. "Generally, high buy-in tournaments have the toughest fields. That clearly is not the case here. There is a limit of 48 players and 20 percent get paid. That is a great structure for a sponsor to maximize the probability of getting a profit."
The final table of the $1 million event is to be televised on American sports network ESPN, and Shulman noted that his experience playing in many tourneys on TV would help him in such an event.
"Unlike me, most of these players (who have already signed up for the event) don't have significant television experience, and playing on TV can be very intimidating, even to experienced pros," Shulman said. "Also, players in this event will start with $3 million in chips, which means that there is plenty of time for most of the chips to end up with the pros. I have 'been there and done that' at both business and poker, which makes me unique and is an advantage for this special tournament."
For those not familiar with his illustrious career, the 65-year-old Shulman, who's also the owner and publisher of poker magazine Card Player, won a World Series of Poker stud tournament in 2001 and then the World Series of Poker Europe Main Event in 2009.
In all, he's won more than $4 million in his career playing live tournament, including dozens of cashes in the WSOP and WSOPE.
In these tough economic times, investing in stocks or bonds or other financial instruments can be truly risky.
Investing in Barry Shulman's poker abilities, however, just may turn out to be the best investment an investor could ever make. 
By Tom Somach
Gambling911.com Staff Writer