Heartland Poker Tour Wraps Up The Year of Greg "FossilMan' Raymer
Published on:
Nov/20/2012
Florence, IN – Season Eight on Heartland Poker Tour will go down in history as the Year of FossilMan.  World champion Greg "FossilMan" Raymer went on a winning streak like no one has ever seen in poker.  He won three HPT events in three months, and then followed up his hat trick with a spectacular finale at HPT's Championship Open at Belterra Casino Resort to win the year-end title for $106,030. 
"I'm overwhelmed," said the champ.
Firing just one bullet, Raymer was short-stacked three times during the Main Event. Towards the end of Day Two, he was on top as the chip leader.  Going into the Final Table, Raymer was again short-stacked.  He improved his position in a hurry.  In the very first hand, he doubled up.  Eight hands later, he was the chip leader with the elimination of Kenny Hicks of Huntington, West Virginia. 
"I was devastated," said Hicks, who went all in with ace-queen to Raymer's ace-king, earning $20,588 in sixth place.
Postman Jason Guinn was next to fall, earning $25,324 in fifth place with no complaints.  "Whatever happens today, I'm just excited to be here," said the Nashville man before action began at the Final Table. "I'm a recreational player and there's a world champion here."
Scroll Down For More...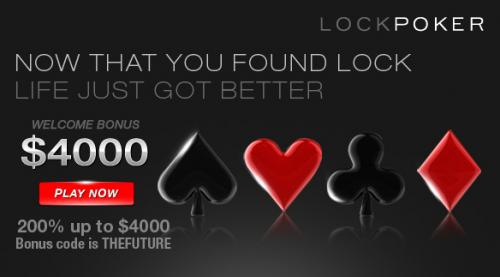 One of the most iconic figures in modern poker history, Raymer made a name for himself when he won the World Series of Poker Main Event in 2004.  He secured his status as a legend of the game when he followed up his victory with a 25th-place finish the next year.  If anyone was in doubt, his epic run on HPT proves Raymer is one of the most consistent players in the game.  "So @FossilMan is at another @HPTpoker Final Table," a follower tweeted, "In other news, it's Monday."
Although Raymer essentially had Heartland Poker Tour's Player of the Year race locked up after his second win, the fourth win catapulted him to the top of HPT's all-time money leaders list with $371,967.  He is the first person to win four titles on HPT.
Jacob Bazeley of Cincinnati hoped to be the one to stop Raymer's streak. The pro player with a million dollars in lifetime poker earnings was well-qualified for the task.  He was unable to stop him, but he did give Raymer a fight.  Ultimately, an ace-six against ace-queen made Bazeley $59,706 as runner-up.
Bruce Ostrander of Collierville, Tennessee and Iverson "Cotton" Snuffer of Charleston, West Virginia rounded out the Final Table that Raymer described as his most challenging yet.  Snuffer picked up $32,941 in fourth place for his first HPT event.  Ostrander turned a $540 investment into $38,088 in third place.
The first-time event at Belterra Casino Resort marks the end of HPT's eighth season.  Like Raymer, the poker tour with humble Midwestern roots appears unstoppable.  In 2012, HPT broke a prize-pool record with 820 Main Event entries at Golden Gates Casino & Poker Parlour in Black Hawk, Colorado.  The $1.2 million-dollar prize pool was the first of two seven-figure prize pools this year on HPT.  HPT hit the million-dollar mark again on their second visit to Colorado in the fall.  Numbers continued to rise at all stops the second half of the year.  
"It was a great year on tour" said Executive Producer Fred Bevill.  "Numbers are up, our casino partners are first-class, and our crew is the hardest-working team in poker," he said, adding "but it's the players who make our work so rewarding." 
Bevill promises major upgrades to the show and tour in 2013.  "HPT has never looked so good," he said, "Season 9 could be our biggest year yet."  HPT will kick off the new season with a week-long Card Player Cruise in January.  Some 2013 events are already posted at HPTpoker.com, but HPT Director of Operations Jen Mastrud promises more to come. "HPT will stop in new markets across the country while still visiting some of our favorite casinos and loyal players," she said.
When HPT hits the road again in 2013, Gwinn will likely be there.  "The atmosphere of HPT is really great.  Everyone is friendlier," he said, "It's a fun way to play poker."