Gus Hansen Fights to Rebound from Extended Struggles
Published on:
Aug/01/2009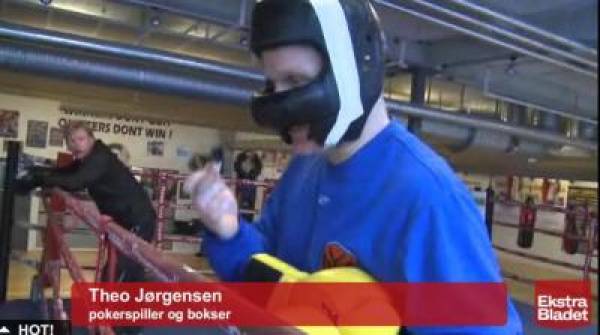 For much of the first half of 2009, poker pro Gus Hansen was one of the most consistent and largest winner in online poker.  However, somewhere along the way this summer, that all changed.  Whether he was experiencing some World Series of Poker hangover, or chalk it up to some massive downswing in variance, Hansen has been in a world class rut as of late.  So much so in fact, that the man who was once up over $3 million in the 1st quarter of 2009 was actually in the red for close to a million bucks.  That hasn't deterred him from continuing to fight the fight over on Full Tilt Poker's largest games as he strives to make a comeback against online poker's best.
Last night, Hansen's game of choice was the growing in popularity $300/$600 Pot Limit Omaha with $100 antes.  He absolutely dominated on this day and when all the dust had settled, Hansen posted a win of just under $900K.  The monstrous day returned him to profitability for the year at over plus $500K.
The largest pot Hansen won on the day was a $172K pot he took against sunra18 which shows that he chipped away throughout the session towards booking his big day.  However, perhaps the most interesting hand he won was one in which 4 players were all in on the flop. Hansen was in the big blind holding 3s-3h-Ad-6d.  Preflop, OMGClay Aiken limped from under the gun, David Benyamine called as hid Tsarrast.  In the small blind, shortfineleg bumped it up to $4,200 and was called by all the players.  The flop came down 5s-10d-7d giving Hansen the nut flush draw and a gutshot straight draw.  Shortfineleg led out for $21,600, Hansen moved all in for about $53,000 and everyone called except tsarrast.
Here is what they held:
Shortfineleg - As-10h-Ks-Kd = Pair of Kings
David Benyamine - 10s-7s-9h-Qd = Top 2 pair
OMGClayAiken - 7h-8d-Jd-9s = a gigantic wrap straight draw and dominated flush draw.
The turn card was the 3 of clubs vaulting Hansen into the lead with a set of 3's.  The river was the ultimate brick for this hand, the 2 of hearts and Hansen took down the pot of $162,193.
The action on Full Tilt has been insane all summer long. Let's see if Hansen can fully recoup what he has lost the past couple months.
Source:  www.aintluck.com