Gambling911.com Exclusive: Phil Hellmuth Blasts Book That Blasts Him
Published on:
Dec/10/2010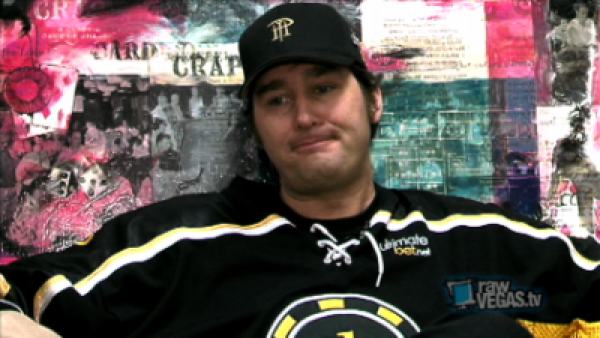 Poker superstar Phil "Poker Brat" Hellmuth Jr. has broken his silence about a new book that trashes his name.
And his reaction can be reported exclusively by Gambling911.com!
Gambling911.com reported last week that poker author Dusty Schmidt has just written a new book on poker strategy, titled "Don't Listen to Phil Hellmuth: Correcting the 50 Worst Pieces of Poker Advice You've Ever Heard."
Gambling911.com also reported some of Schmidt's comments about his new book, such as: "I started thinking about all of these things you hear people say on TV and got an idea to do a book based on correcting misconceptions. We start each chapter with a misconception and move on to things loosely related to that. As we were going though the misconceptions we had, we realized that Phil Hellmuth dominated the list."
Gambling911.com then noted that Hellmuth has won a total of 11 World Series of Poker championship gold bracelets in his storied career, the most of anyone in history, while Schmidt, also a poker pro, has won zero.
Wondering what Hellmuth thinks about the new book, Gambling 911.com asked him--via his Facebook page--about it.
And he responded.
Early this morning, Gambling911.com posted on Hellmuth's Facebook page this question: "Phil, what is your reaction to Dusty Schmidt's new book claiming you don't know anything about poker?"
This afternoon, about 12 hours later, Hellmuth posted on his Facebook page this response: "If I do not know anything about poker, then Michael Jordan doesn't know anything about basketball!!"
It was a classic Poker Brat quote, destined to be up there with his previous classics such as "I can dodge bullets, baby" and "If it weren't for luck, I'd win every hand."
The obvious sarcasm, however, in "If I do not know anything about poker, then Michael Jordan doesn't know anything about basketball," suggests that Hellmuth is miffed about the title of Schmidt's new book.
The comparison with Jordan--considered by many the NBA's best player ever--is also interesting, suggesting that egomaniac Hellmuth may consider himself the best poker player ever.
In fact, Phil may even believe he's been more successful at poker than Jordan has been at basketball.
After all, Hellmuth has 11 championship bracelets while Jordan has only six NBA championship rings.
By Tom Somach
Gambling911.com Staff Writer