Gambling911.com Exclusive: Annie Duke in Brand Bind
Published on:
Dec/31/2010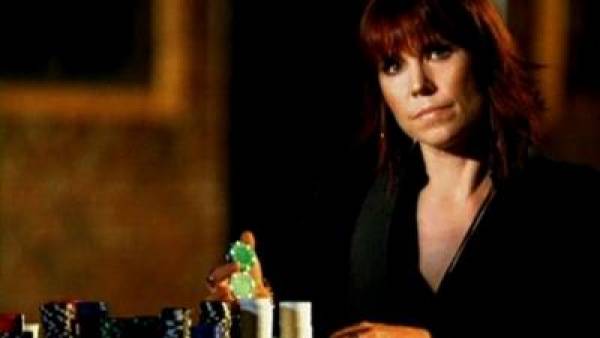 To paraphrase Shakespeare, what's in a brand?

The poker world offered congratulations this week to top female pro Annie Duke, who announced Christmas Day her engagement to longtime boyfriend Joe Reitman.

The announcement begs an important question: After the wedding, what name will she use?

Legally, she'll be Annie Reitman, but that won't have the same ring--or notoriety--that Annie Duke does.

The problem is, however, that the phrase "Annie Duke" is a lot more than just a name--it's a brand, a multi-million-dollar brand that took years to establish and is known around the world.

You don't just throw a hard-earned brand name like that down the drain and start using another, lesser-known name--it's bad business and financial suicide.

The problem, also, however, is that once she marries, she ain't Annie Duke no more.

So she can't really use that name, it would sound weird (and would technically be incorrect).

Female celebrities often maintain their maiden name professionally after they marry, especially if they achieved fame under it (Joan Rivers, for example, whose legal married name is Joan Rosenberg).

Other female celebs use their married names.

But we can't think of any female celebrities who have been married twice and continue to use the last name of their first husband (which is what Duke will be doing if she continues to call herself Annie Duke after marrying Reitman).

So what are her options?

She could use her maiden name--Annie Lederer (she's the sister of fellow pro Howard Lederer).

She could continue to use the brand name she worked so hard to publicize--Annie Duke, weird as that would be (she was married to Ben Duke for 13 years and continued using Duke after the divorce).

Or she could use her married name--Annie Reitman--which will be relatively unknown but which she could build up as a new brand as she did with Annie Duke.

Gambling911.com offers a fourth option:

From now on, just use Annie.

That's right, just go by your first name.

All the big female celebs go by one name--Cher, Madonna, Roseanne.

You're the biggest female name in poker, why not?
----
On a side note, Duke announced early Friday she will be leaving her long time gig as spokesperson for UB.com.

By Tom Somach
Gambling911.com Staff Writer
tomsomach@yahoo.com