Gambling Crime: Van der Sloot Played Online Poker After Slayings
Published on:
Mar/25/2011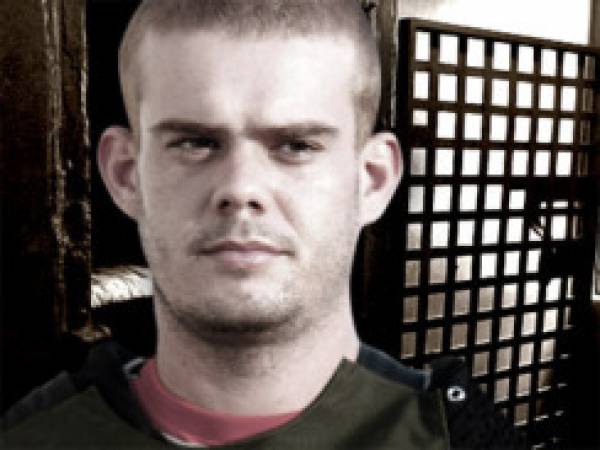 Reports surfaced on Friday that murder suspect Joran van der Sloot may have played online poker immediately following the bludgeoning of Peruvian college student Stefany Flores.  Van der Sloot met Flores in a casino while attending the Latin American Poker Tour (LAPT) in Lima, Peru.  He later brought her up to his hotel room.  Flores body was found soon afterwards and van der Sloot confessed to the crime but later recanted. 
The Dutchman is awaiting trial in the notorious Castro Castro Prison in Lima.  He is expected to plea temporary insanity as a means of serving less time behind bars.
Authorities in Peru discovered his online poker activity while conducting a thorough investigation of his laptop.
From Radio Netherlands Worldwide:
Between 04.24 and 08.23 Van der Sloot's laptop was in use, with a number of pauses, and two poker websites were visited. This could suggest Van der Sloot went on playing poker after murdering Flores. Another possibility is that the murder took place after the poker games were finished. This would mean the killing did not take place during a row shortly after the two returned to the hotel at 05.30, as he claimed in his initial statement to the police.
Van der Sloot is also the prime suspect in the disappearance of Natalee Holloway in Aruba nearly six years ago.  She was vacationing there following her High School graduation.
Mistakes Minor in Alabama Gambling Wiretaps Investigation
A federal prosecutor has admitted to the FBI that mistakes were made related to wiretaps used during an investigation into Alabama casino owners Milton McGregor and Ronnie Gilley, but claims those mistakes were minor.  Assistant U.S. Attorney Steve Feaga made the argument in a court hearing on Thursday. 
Defense attorneys claim that the wiretaps were used improperly and without authorization.
U.S. Magistrate Judge Wallace Capel Jr. did not indicate when he would make his decision on this matter. 
11 people in all were charged in October with trying to buy and sell votes related to gambling legislation. 
Those indicted were Gilley, McGregor, and four Senators charged: Harri Anne Smith, Larry Means, Quinton Ross, Jr. and James Preuitt.
Senator Smith's attorney said the indictments were "a nakedly political move, coordinated by prosecutors in cahoots with the governor's office" to influence November elections. Smith, Means and Ross Jr. are each seeking re-election.
Each of the individuals are scheduled to standf trial June 6.
Jury Deliberations Begin in Scherer III Murder Trial
Poker player Ernie Scherer III could learn his fate soon.  Scherer III is accused of killing both his parents in their Alameda County, California home in March of 2008.
Closing arguments have been heard and Judge Jeffrey Horner has given instructions to jurors that he will finish Friday before they begin deliberating their verdict.
Stay with Gambling911.com for continuing coverage of this trial and the pending verdict. 
Follow us on Twitter for all the latest breaking gambling news. 
Follow us on Facebook.  Become a fan here.
- Jagajeet Chiba, Gambling911.com