(Originally Published 9/15/15) With the death of Thomas "Amarillo Slim" Preston Jr. a few years ago, the most famous professional poker player who is also a child molester is now Iranian immigrant and Las Vegas resident Shahram Sheikhan, 46, who goes by the nickname "Shawn" but is better known by his other nickname--"The Poker Pervert."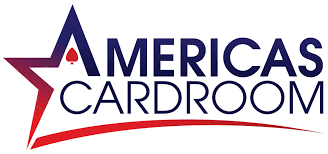 *Up to $1000 signup bonus
*Free play available
*Participate in the $5 million guaranteed tournament
*Six Plus Holdem available
*Get a shot of the $100,000 with Jackpot Poker
*Compatible on your mobile device
*Downloads not necessary


LEARN MORE HERE
But it's not just because the creepy, hummus-gobbling perv sexually molested two underage girls in California and served time in prison for it that Gambling 911 has designated him an "Evil Poker Player''--he's got a resume for evil that would make the Devil drool with envy.
In addition to his stint in the slammer for child molestation, Sheikhan also killed someone--and got away with it!
He also thwarted an attempt by the U.S. government to deport him back to Iran, by utilizing a loophole in the law.
Add to the mix the fact that he's repeatedly abused fellow poker pros on television poker shows and now preys on the young by running a chain of sleazy tattoo parlor/tobacco shops in Vegas, and you've got proof positive that the pint-sized pro is poker's version of pure evil.
Herewith, then, are five reasons why Shahram "Shawn" Sheikhan, aka "The Poker Pervert,"  is an Evil Poker Player:
Reason No. 1--He is a convicted child molester
Sheikhan was convicted in California in 1995 of three counts of child molestation and one count of sexual battery, stemming from separate incidents involving a 16-year-old girl and a 17-year-old girl. He served nine months in prison for the crimes and when he got out he had to register as a sex offender and was placed on probation for another five years. In 2009, the Los Angeles County Sheriff's Department invited Sheikhan to participate in a celebrity poker tournament for charity, but then quickly rescinded the invitation after Gambling911.com reported that the sheriffs had invited a convicted child molester to a charity event.
Reason No. 2--He thwarted an effort by the U.S. government to deport him
In 2008, Sheikhan was arrested and jailed in Las Vegas in a Federal detention center as the U.S. government tried to deport him back to Iran. The deportation effort was part of a new program that targeted foreigners living in the U.S. who have committed sex crimes against children. Sleazy Sheikhan then hired an even sleazier Vegas attorney to work the loopholes of his case and it worked--"The Poker Pervert" was released by an immigration judge and allowed to stay in the U.S. on a technicality. It turned out that the Feds couldn't come up with the official paperwork proving Sheikhan had served time--the records in California were destroyed after ten years--so the court had no choice but to release the four-times-convicted, child-molesting ex-con and cancel the deportation. The failed deportation effort ended up costing American taxpayers thousands of dollars.
Reason No. 3--He killed someone
In 1999, Sheikhan was driving his car in Las Vegas during a violent thunderstorm when he crashed into another car and killed a 91-year-old woman who was a passenger in the other car. Despite the fact that he was driving too fast for conditions, immediately prior to the accident, the ol' poker perv managed to avoid manslaughter or even murder charges, and prison time, as the mishap was ruled an accident.
Reason No. 4--He is crude and boorish in dealing with his peers
Sheikhan treats his fellow professional poker players the way Donald Trump treats his fellow presidential candidates--like garbage. Sheikhan's Wikipedia page sums up nicely the way the perverted poker pro deals with his rivals: "Sheikhan is known for venting his frustration in ways that have drawn the ire of fellow players. At the 2005 World Series of Poker (WSOP) he got into a much-publicized war of words with Mike Matusow after Sheikhan slammed the table when seeing a flop on a hand he was not involved in. Both players got a penalty since Matusow used a vulgarity after Sheikhan made the inappropriate reaction that gave away what his hand was, thus giving other players who were still in the hand free information that may have altered the outcome of the hand. Sheikhan was involved in several more incidents, one involving Phil Hellmuth on Poker After Dark when Hellmuth accused Shawn of refusing to stop talking while he was playing in a hand with Annie Duke...He has also appeared in the GSN television series High Stakes Poker in which he intentionally ripped and broke an expensive pair of Matusow's sunglasses."
Reason No. 5--He doesn't care about the youth of America
Slimy Sheikhan has a side business he runs in Las Vegas when he's not playing poker--he owns and operates a chain of tacky shops that are combination tobacco stores and tattoo parlors. Tobacco and tattoos--two things not in the best interests of young people--but then "The Poker Pervert" has shown in the past how little he thinks of young teens, especially young teenage girls. Why not open an adult book store, Mr. Perv? Or a sex shop? Or a strip club? Or a whorehouse? Any of those sleazy operations would be much more in line with your true personality, which is truly evil.
By Tom Somach
Gambling 911 Staff Writer