European Poker Tour Partners With Duracell Powermat
Published on:
Aug/22/2013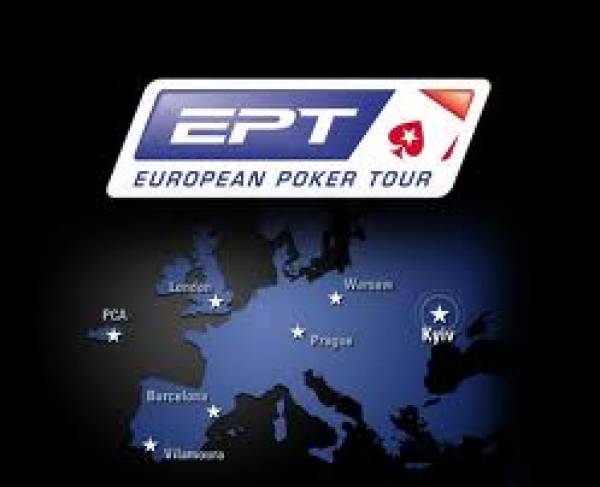 ONCHAN, Isle of Man – The European Poker Tour will become the first live poker tour to offer players free wireless mobile device charging, as part of a  deal struck with Duracell Powermat for EPT Season 10.
The deal will see Duracell Powermat incorporate wireless charging 'hotspots' within the design of the custom-made EPT10 tables. Each player on the table will have a shelf featuring a drink-holder space and a Duracell Powermat hotspot wireless charging mat. Players who already have a Duracell Powermat phone case can simply drop their phones on the 'hotspot' to power up wirelessly.  For those players who do not have a Duracell Powermat case, the EPT will be providing Duracell Powermat Power Connectors, which will transmit wireless energy from the hotspot to their devices while they remain at the tables.
Best player experience
EPT President Edgar Stuchly said: "Smart phones are an essential part of a live tournament player's kit, and a dead battery can be a disaster if you're seated for hours at a poker table. The EPT prides itself on offering the best player experience of any poker tour, so providing individual wireless charging for each player at the table is a natural progression to free Wi-Fi, which we introduced in Season 9."
Ran Poliakine, CEO of Powermat Technologies, the proprietor of wireless charging technology, said: "Wireless charging technology is becoming mainstream and people are beginning to expect it everywhere, just like Wi-Fi. Expanding our wireless charging technology to the EPT will prevent players from losing mobile power as they play poker for hours each day. We are pleased to be adding the EPT to our list of partners that includes AT&T, Starbucks and many others."
Smartphone case freebie
In addition to the wireless charging hotspots available to players at the tables, Duracell Powermat and the EPT will be providing all Season 10 Main Event qualifiers with free Duracell Powermat charging products so that players can access instant backup power wherever they are, whenever they need it.