The highly anticipated EPT Grand Final was set to begin Monday at the Monte Carlo Bay Hotel and Casino Resort in Monaco.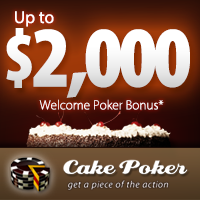 The event will run May 6 thru May 15.
Buy-ins will range as low as €220 to as high as €100,000.
One of the more widely anticipated events is the €100,000 no-limit hold'em eight-max super high roller that last year paid just over $2.1 million to the winner (Justin Bonomo).  34 players are confirmed for this year's super high roller event.
Here is a look at the 2013 EPT Grand Final schedule:
| | | | |
| --- | --- | --- | --- |
| Event | Date | No. of Days | Buy-In (in USD) |
| Event 2 – Chinese Open Face Unlimited Re-entry | 5/6/13 | 1 | $2,605 + $195 |
| Event 3 – Pot-Limit Omaha Six Handed Turbo | 5/6/13 | 1 | $6,513 + $261 |
| Main Event | 5/6/13 | 7 | $12,234 + $734 |
| Event 6 – No-Limit Hold'em Eight Handed Turbo | 5/7/13 | 1 | $6,513 + $261 |
| Event 7 – No-Limit Turbo Bounty Eight Handed | 5/7/13 | 1 | $2,605 + $130 |
| Event 10 – No-Limit Hold'em | 5/8/13 | 1 | $651 + $65 |
| Event 11 – Pot-Limit Omaha 8/OB 5 Card Eight Handed | 5/8/13 | 1 | $1,303 + $130 |
| Event 12 – No-Limit Hold'em Turbo | 5/8/13 | 1 | $1,302 + $130 |
| Event 9 – No-Limit Hold'em Eight Handed | 5/8/13 | 2 | $6,513 + $391 |
| Event 15 – No-Limit Hold'em | 5/9/13 | 2 | $2,605 + $195 |
| Event 16 – Pot-Limit Omaha Eight Handed | 5/9/13 | 2 | $6,513 + $391 |
| Event 17 – 8 Game | 5/9/13 | 1 | $1,303 + $130 |
| Event 19 – No-Limit Hold'em Turbo | 5/9/13 | 1 | $651 + $65 |
| Event 21 – No-Limit Hold'em High Roller Eight Handed | 5/10/13 | 3 | $35,563 + $651 |
| Event 22 – No-Limit Hold'em Six Handed | 5/10/13 | 1 | $1,303 + $130 |
| Event 23 – Pot-Limit Omaha Eight Handed | 5/10/13 | 2 | $1,303 + $130 |
| Event 26 – No-Limit Hold'em Monaco Cup | 5/11/13 | 4 | $1,303 + $130 |
| Event 27 – No-Limit Hold'em Heads-Up | 5/11/13 | 2 | $6,513 + $391 |
| Event 28 – No-Limit Hold'em Women | 5/11/13 | 2 | $1,303 + $130 |
| Event 29 – 8 Game | 5/11/13 | 2 | $6,513 + $391 |
| Event 30 – No-Limit Hold'em Turbo Bounty Eight Handed | 5/11/13 | 1 | $2,605 + $130 |
| Event 33 – No-Limit Hold'em Turbo Six Handed | 5/12/13 | 1 | $13,025 + $391 |
| Event 35 – No-Limit Omaha 8/OB Eight Handed | 5/12/13 | 1 | $1,303 + $130 |
| Event 36 – No-Limit Hold'em Turbo Eight Handed | 5/12/13 | 1 | $2,605 + $130 |
| Event 37 – No-Limit Hold'em Super High Roller 8 Max Re-entry | 5/13/13 | 3 | $127,645 + $2,605 |
| Event 38 – No-Limit Hold'em/Omaha/Omaha 8/OB Six Handed | 5/13/13 | 1 | $1,303 + $130 |
| Event 39 – H.O.R.S.E. | 5/13/13 | 1 | $1,303 + $130 |
| Event 40 – No-Limit Hold'em Turbo | 5/13/13 | 1 | $1,303 + $130 |
| Event 43 – No-Limit Hold'em Eight Handed | 5/14/13 | 1 | $1,303 + $130 |
| Event 44 – EPT Team Challenge No-Limit Hold'em/Pot-Limit Omaha SIx Handed | 5/14/13 | 1 | $13,025 + $391 |
| Event 45 – No-Limit Hold'em Win the Button Six Handed | 5/14/13 | 1 | $1,303 + $130 |
| Event 48 – No-Limit Hold'em Turbo Six Handed | 5/15/13 | 1 | $13,025 + $3,910 |
| Event 50 – No-Limit Hold'em Turbo Eight Handed | 5/15/13 | 1 | $2,605 + $130 |
 - Patrick Flanagan, Gambling911.com