Doyle Deserves Good Karma
Published on:
Jan/19/2010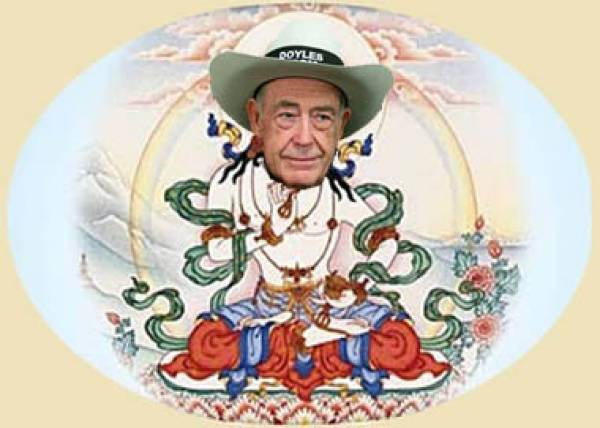 Not only is Doyle donating proceeds of the weekly bounty to the Haiti efforts, but he's already breaking a New Year's Resolution in order to support his company.
This week's Doyles blog is very zen-like, as Doyle does a redo on the phrase,' what comes around goes around' quote.
"Whatever you give to life, life gives you back."
All you see on the TV news channels are about the earthquakes in Haiti. It is a real disaster area and America is trying to help and the online poker sites are no exception. DoylesRoom has a weekly bounty tournament and is not only donating all the proceeds, but is matching them. As usual, all new players will have their buy-ins rebated for free plus a chance to win $50,000 by knocking out 3 bounties, $10,000 for 2 and $1,000 for each one. This week's bounties include myself, Mickey Rourke and other guests are going to be announced soon. The tournament is Wednesday night and starts at 6:30pm Pacific time. Come play with us and help some unfortunate people.
I can't help noticing where Daniel Negreanu is being accused of "taking a shot" in a recent poker tournament. While the video does look bad for Daniel, everyone who knows him believes it was unintentional and an innocent act. Daniel is one of our best ambassadors and shouldn't be subjected to undeserved criticism.
I'm glad football season is about over. Besides being very time consuming, it is really aggravating when you lose betting on your favorite teams. Being from Texas, I always pull for the Dallas Cowboys and the fans are in a drought. I hope Dallas gets rid of Tony Romo because he is simply not a top quarterback, especially against quality teams.
I'm off to London for an affiliate convention. The year is just getting started and I'm already breaking my resolution about not traveling as much. But, what do you do when the poker site you represent asks you to go?  I say, "OK DoylesRoom, I'll be there."