Poker pro and Instagram Playboy Dan Bilzerian may have stepped over the line a bit Thursday afternoon in a tweet he made towards High School students that have had to deal with unthinkable gun violence in recent weeks.  Don't tell that to his many followers though.  They loved it.  Scroll Down for More


Now accepting most forms of crypto-currencies
From his account: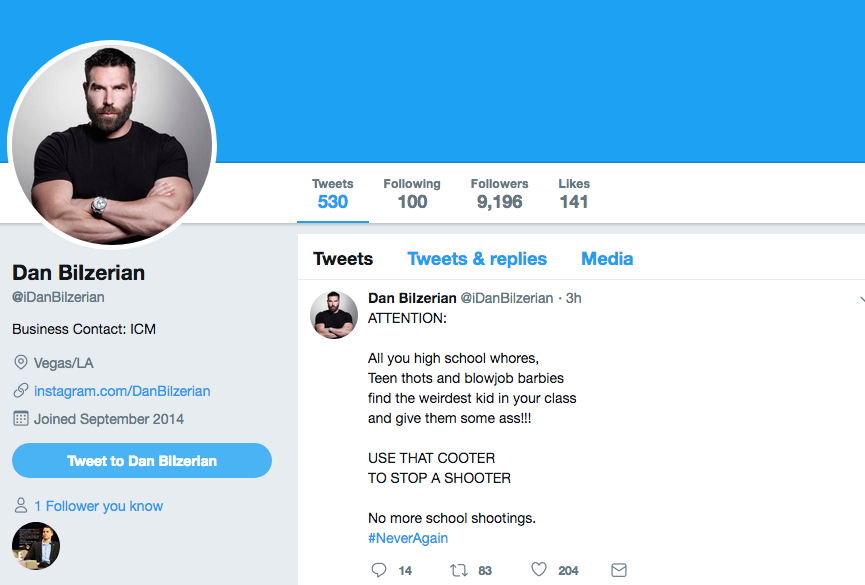 Over 200 of his followers did like his tweet.
His followers liked  it. 
"Can I just come to Vegas and just be friends with you. Holy shit that's funny"
"My hero"
"That is some presidential talk"
Students across the United States staged a walk out Wednesday following the mass murder of 17 students one month ago at Marjorie Stoneman Douglas High School in Parkland, Florida outside of Fort Lauderdale.  A number of students have said they were suspended or had to stay after class Thursday as a result of their actions.
- Nagesh Rath, Gambling911.com