Christmas Day Bad Beat Jackpot Huge
Published on:
Jan/08/2010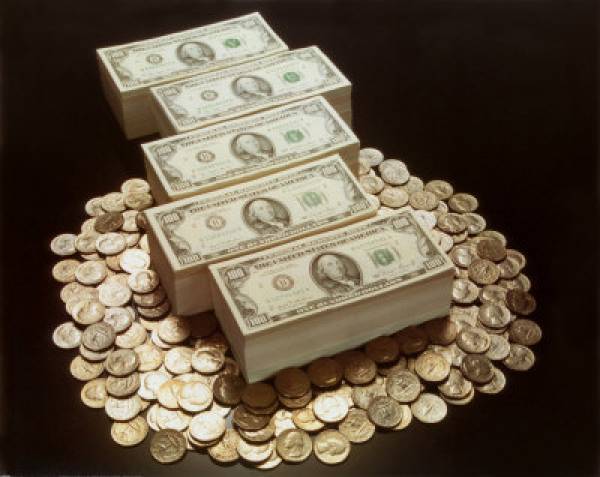 Christmas Day gave online poker player ROSCOE1206 $123,097.66 reasons to be thankful for the holidays and for his losing hand at UB.com, immediately setting off the Bad Beat Jackpot ("BBJ") bells to the tune of $377,770.05.
Since the launch of the Bad Beat Jackpot at Absolute Poker and UB, thousands of players have shared in a staggering total of $48,338,911.01 in jackpot dollars. In 2009 alone, 107 players have won a Bad Beat Jackpot, and ROSCOE1206's win catapulted last year's BBJ prize money to a massive total of $ 17,726,000.49 handed out across the CEREUS Poker Network to 23,822 players.
It really was the season to be jolly at UB.com and AbsolutePoker.com, and 137 players celebrated ROSCOE1206's bad luck at the felt after sharing in $377,770.05 when the 32 year-old resident from King, North Carolina cracked the Christmas Day Bad Beat Jackpot.
"I have been playing on UB roughly for 5 years.  On Christmas night when I hit the Bad Beat I was shocked, and nearly passed out.  It was what my family and I needed to pull us through some rough times,  so thanks to UB for offering the Bad Beat Jackpot," said ROSCOE1206.
ROSCOE1206 hit the jackpot on December 25th at 20:48 ET when he lost a hand of Texas Hold'em at the UB Bad Beat Jackpot tables. Losing with quad tens to ZMANJ's Ten-high Straight Flush. For his loss at the table, ROSCOE1206 banked $123,097.66. The winner of the hand left the table $62,032.43 richer and four other players who were seated in the hand each took home at least $1,322.40 in cash.
131 other players each pocketed a minimum of $322.40 for no other reason than they happened to be playing at Bad Beat Jackpot Tables with the same stakes.
Bad Beat Jackpot games are traditional Texas Hold'em poker with an added jackpot component. $0.50 is collected from qualifying poker hands and placed into a constantly growing pot until someone hits the jackpot.
When an online poker player loses a hand with four 8s or anything better, 65% of the jackpot is divided among Bad Beat Jackpot players with a large portion of the remaining pot held over for the next jackpot. All players seated at a Bad Beat Jackpot table featuring the same limit and game type as where the bad beat occurred also win a piece of the jackpot.
Sky-high Bad Beat Jackpots aren't uncommon at either of the CEREUS Poker Network's online poker sites--players at UB and Absolute Poker have both witnessed a number of monster jackpots near the million-dollar mark--but with CEREUS, Texas Hold'em players can keep on looking forward to much larger jackpots, more often.