The Chicago Poker Classic 2013 point standings has Pete Falco a runaway favorite at 59.25 with James Teter coming in closes at 39.5 points.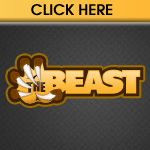 This event, taking place at the Horseshoe Casino in Hammond, Indiana, has drawn significant interest and decent traffic to the Gambling911.com website.  Information pertaining to this popular event has been sparse across the Net.
190 players remained in the main event as of Saturday morning with the conclusion taking place March 4 (Monday).  392 players initially entered.
To date, Falco has enjoyed nominal success on the live poker circuit, winning $3094 back in 2008 with a 22nd place finish at the Heartland Poker Tour Tournament of Champions. 
James Kasputis, running 4th in the point standings, has enjoyed the most success among the leaders.  He has had 13 cashes to date on the live circuit. 
Here are your Chicago Poker Classic 2013 point standings as of Saturday evening. 
Pete Falco 59.25
James Teter 39.5
Michael Melone 26.5
James Kasputis 21.5
Bryan Testin 18
Ryan Austin 18
Musa Mustafa 17
- Ace King, Gambling911.com