Casino Execs to Make Pitch for Legalized Online Poker
Published on:
May/11/2011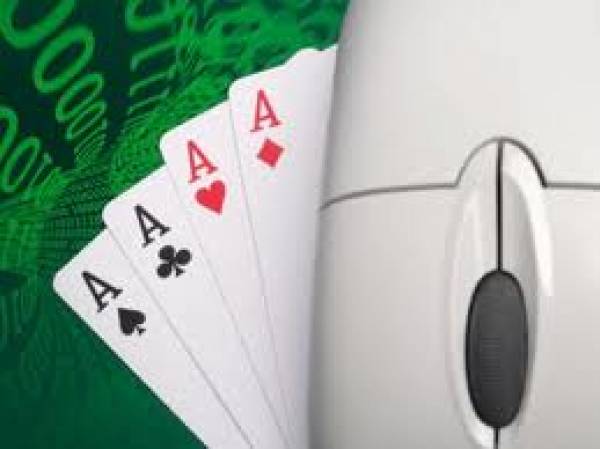 WASHINGTON (AP) — With millions of people already playing online poker for money, the casino industry is urging Congress to step in and regulate the wagering.
Members of the American Gaming Association said Tuesday that about 1,000 offshore websites are targeting the U.S. market. They said that participants would be better served if the companies running the websites were closely monitored to ensure the games are fair and pay off as promised. They also said that keeping the betting proceeds in the United States would create jobs and provide revenue to the federal government and states.
"It's time we take a look at this," said Virginia McDowell, president and CEO of the Isle of Capri Casinos, Inc.
Commercial casinos have become more supportive of legalizing online poker in recent years as they watched offshore companies take advantage of the boom in poker wagering. Five years ago, Congress passed legislation that was designed to hamper Internet wagering. It prohibited banks and credit card issuers from processing gambling payments.
Still, people keep betting, but they are doing so with less responsible offshore companies, said Frank Fahrenkopf, president and CEO of the American Gaming Association.
"The millions of American who are playing poker online deserve to know they are playing safely with law-abiding operators," Fahrenkopf said during a news conference at the National Press Club.
Senate Majority Leader Harry Reid of Nevada supports regulating online poker, but the group faces a tough sell in the GOP-led House. Casino executives told reporters they'll make their pitch to lawmakers and White House officials over the coming days.
Overall, the casino trade association projects that regulating online poker would generate about $2 billion for state and local governments annually, but the group is primarily emphasizing consumer protections as it makes its pitch with lawmakers.
"We've got people offshore who are defying U.S. law and we've got to shut them down," Fahrenkopf said.
Two weeks ago, the Justice Department cracked down on the leading online poker companies. Prosecutors accused executives of the companies of tricking financial institutions into processing payments on their behalf by making it appear that the payments from gamblers were going to merchants for such things as jewelry and golf balls.
An executive with a trade group representing poker players said he's been trying for years to get casino companies more involved in the regulation debate.
"For years, our conversation with them was 'Wake up guys, this is an opportunity for you. This isn't something to feel threatened by.'" said John Pappas, executive director of the Poker Player Alliance. "I think over the years they've come to that conclusion and that's why you've got the CEOs on Capitol Hill this week talking to lawmakers about passing a bill."
The companies affected by the indictments — Full Tilt Poker, Poker Stars and Absolute Poker — have all stopped offering poker to American players. They have also made separate deals with the Department of Justice toward returning deposits to players.
Absolute Poker, which had two of its executives indicted, said Tuesday it had reached a deal with the Justice Department that would let it collect money from third-party processors. But the company said there were still legal issues that would have to be resolved before players can be repaid.