Breaking: Absolute Poker and UB to focus on Non-U.S Markets and Software Biz
Published on:
May/03/2011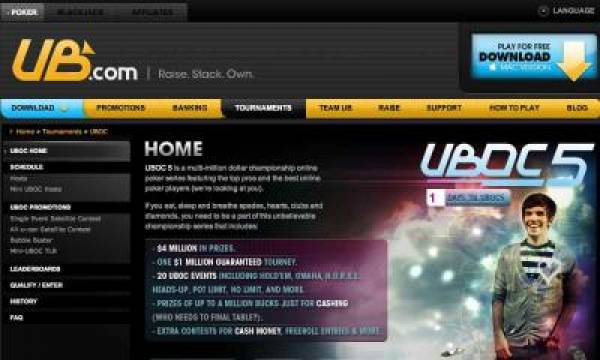 Note:  This is the official statement released by UB.com, Absolute Poker and Blanca Games Inc. by their Public Relations Department directly to Gambling911.com. 
BREAKING NEWS FROM GAMBLING911.COM:  Blanca Games Inc., owner and operator of online poker rooms Absolute Poker and UB, issued the following statement today:
Absolute Poker and UB ceased their U.S.-facing operations due to recent legal developments in the United States.  The company is currently restructuring and will focus its remaining resources on consolidating its non-U.S., rest-of-the-world operation and software business. Unfortunately, this also means an immediate need to downsize and streamline operations significantly at both online poker rooms, with a view of becoming more efficient in the way the business is conducted.
Today's decision has not been made lightly, or in haste. It comes after considerable review and analysis of the impact that 'Black Friday' has had on the business as a whole. All affected employees have been informed of this necessary restructure, and staff will be reduced across several areas of the business.
A company spokesperson said: "We regret that we have been compelled to take these actions.  We have worked tirelessly to create a truly amazing company that is filled with extraordinary people. We have always been and still remain fully committed to our employees and players. At the same time, we are confident that this restructuring will strengthen the company and its future."
In addition, the company's legal counsel is in continuing discussions with the U.S. Attorney's office to formalize an agreement that would facilitate the return of funds to U.S. players. Further information and timely updates will be provided to players moving forward as our legal team works to resolve the outstanding issues.