Booze and 'Fatigue' to Blame for Contested $3 Million Poker Loss
Published on:
Nov/10/2017
Casino owner is yet to pay pro $2 million of $3 million won during poker game
Leon Tsoukernik blames host casino for providing him with too much alcohol
Claims he couldn't even read the cards and Aria Casino prevented him from leaving establishment
Leon Tsoukernik, a Czech entrepreneur and casino mogul who is CEO of Vestar Group and Kings Casino, blames alcohol and fatigue for losing $3 million during a one-on-one poker matchup with Australian high stakes gambler Matthew Kirk.
Kirk is yet to be paid in full, receiving only $1 million. The two are now embroiled in a legal battle. 
From the Washington Post:
Kirk sued Tsoukernik in county court in July, alleging he was still owed $2 million. For months, Tsoukernik and his attorneys declined to discuss the details of the case, saying only that the amount sought by Kirk was an "unenforceable gambling debt," according to the Review-Journal. But in a counterclaim filed Wednesday, Tsoukernik made his reasons clear: Kirk and the Aria casino, he alleged, had taken advantage of him during the late-night, booze-fueled match. That's right: Too much booze and the casino probably knew Tsoukernik was tired, presumably from all that alcohol. Too tired to even read the cards right after Aria Casino staff plied him with so much alcohol. When others saw how intoxicated Tsoukernik was and tried to escort him out of the room, casino workers "prevented" them, he said, according to Card Player.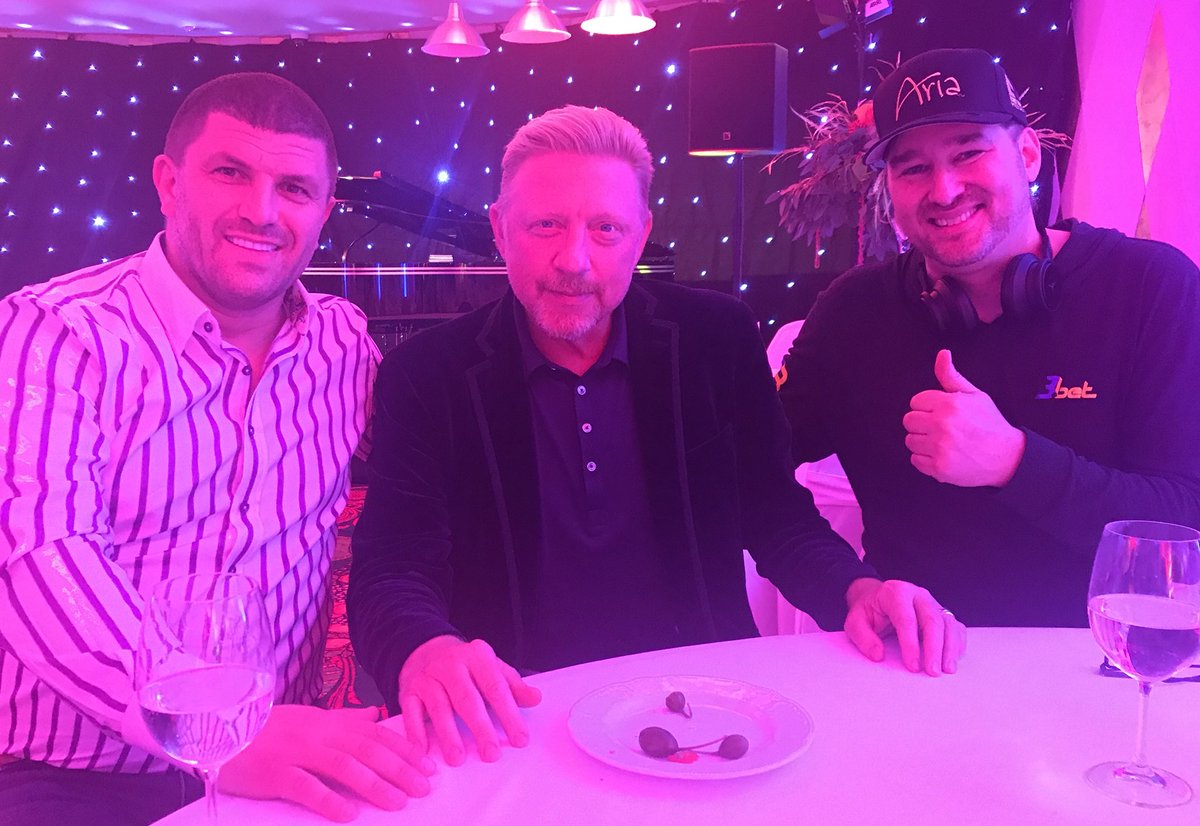 Just this week, poker icon Phil Hellmuth tweets out a photo of himself with "casino legend" Tsoukernik
More from the Washington Post:
"Extreme fatigue" set in as the match stretched past 5 a.m., further impairing Tsoukernik, his counterclaim reportedly states. All the while, he said, Kirk knew he was wasted and weary but kept him at the table anyway.
"Tsoukernik acted under duress and, due to outside forces, was left without any ability to avoid any damages alleged" by Kirk, read the counterclaim, according to Card Player.
Tsoukerni also claims that he had no idea where Kirk's money was coming from as his opponent had "leaned on financial backers". 
In an odd twist, Tsoukernik is seeking $10 million in damages as part of his defamation counterclaim.
Tsoukernik contends that Kirk smeared his name on various Internet posting forums.
Attorneys for Kirk have yet to comment on the countersuit.
- Nagesh Rath, Gambling911.com