Blanca Games Issues Statement re: Costa Rica Raids on Absolute Poker, UB.com Office
Published on:
May/07/2011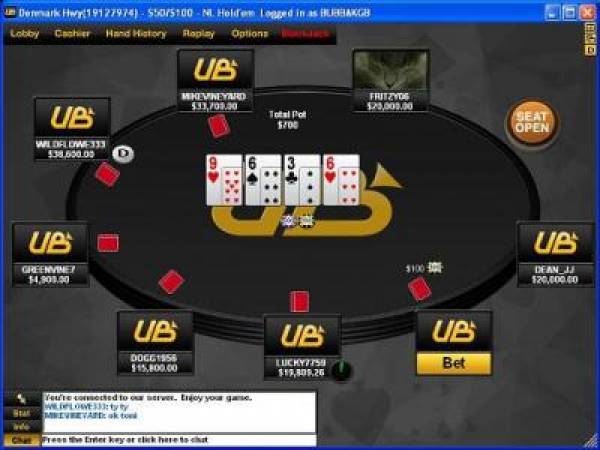 Blanca Games Inc. ("Blanca"), operator of online poker rooms Absolute Poker and UB, issued the following statement today:
Blanca can confirm that Costa Rican officials visited the office of Innovative Data Solutions ("IDS"), the former customer service centre of Absolute Poker and UB in Costa Rica. The Organismo de Investigaciones Judiciales ("OIJ") took action yesterday to further their investigation of Olman Rimola, the owner of IDS, Scott Tom, who was also recently named in the indictment list issued by the Department of Justice on April 15th, and a third lesser known party, Oldemar Vargas. The reported OIJ 'raids' of IDS and various associated private residential addresses were in relation to their search for Rimola, Tom and Vargas, and do not involve Blanca or the operations of Absolute Poker or UB.
A company spokesperson said: "We want to correct the rumors being reported in poker circles and the wider community that yesterday's events are related to the recent Department of Justice indictments. Our understanding is that this is not the case, and that they were driven by local investigations of a separate matter in Costa Rica that involves a concerted effort to locate and apprehend Rimola, Tom and Vargas for questioning in relation to a money laundering investigation."
Blanca has terminated its supplier contract with IDS after discovering that Rimola has misappropriated millions in IDS severance payments. The company is currently exploring all legal options available to recover the lost funds. Furthermore, Blanca is cooperating fully with the local Ministerio de Trabajo (Department of Labor Officials) in Costa Rica in order to coordinate an alternative method to remit all severance payments to IDS employees, thereby bypassing the facilities of IDS and Rimola to ensure that all obligations to former employees are fulfilled. 
As stated previously, Absolute Poker and UB continue to operate their non-U.S. facing business around the world.  The company is engaged in ongoing discussions with the Department of Justice and the U.S. Attorney's office regarding an agreement that will facilitate the return of funds to U.S. players.