Bellagio to Start Live Streaming Poker on Twitch: Releases Abbreviated Schedule
Published on:
Apr/17/2017
One of the most prestigious casino properties, the Bellagio, is set to begin live streaming poker cash games on its live Twitch page starting the end of April.  
Online poker rooms have already realized the potential that the social live streaming video platform is capable of delivering with Americas Cardroom crediting its recent entry into the world's top five most trafficked poker sites to their early embracing of Twitch. 
Americas Cardroom CEO often holds live Question & Answer sessions via the platform.  He's also used it to deliver critical company news.
Last July, Nagy made headlines appearing on Twitch when he declared war on Internet poker bots while suggesting that real players might get caught up in a planned purge by ACR.
"I will make mistakes, I will ban real money people, and I will ban real people because they seem like bots, and I will be merciless about it," he said in his Twitch stream.

"To do this right, you gotta draw a line in the sand, if you end up being a casualty of war…collateral damage, I apologize, but this is what the people want."
Poker players the likes of Bertrand "ElkY" Grospellier recently opened his official account on Twitch and found himself with an immediate 2,600 followers.
Grospellier utilizes Twitch for both poker and his expertise in the world of video gaming, the later of which has also helped to propel the socail live streaming platform.  Grospellier just happens to be a silver medalist at the 2001 World Cyber Games in Seoul.
Scroll Down For More...

Americas Cardroom CEO Phil Nagy is a popular fixture on the Twitch platform
The first poker pro to bring Twitch into the forefront was one Jason Somerville, widely considered the most popular poker player on Twitch. 
"I don't think televised poker really evolved too much after the hole card camera was introduced, especially in America. I feel like poker's best fit is on the Internet where you can stream whatever you want, whenever you want, for as long as you want," Somerville told PokerNews in early 2015, a time he already had 52,000 followers. "And not only is it cheaper and more cost efficient, but it makes more sense for poker."
"People have just found some amount of connectivity watching me play with my hole cards up on a four-minute delay," he said. "I just talk through my decisions and serve as a tour guide to poker, showing them why I love the game and the cool things that I see. These are people who are new to poker who are now seeing people like an e-sport."
Scroll Down For More...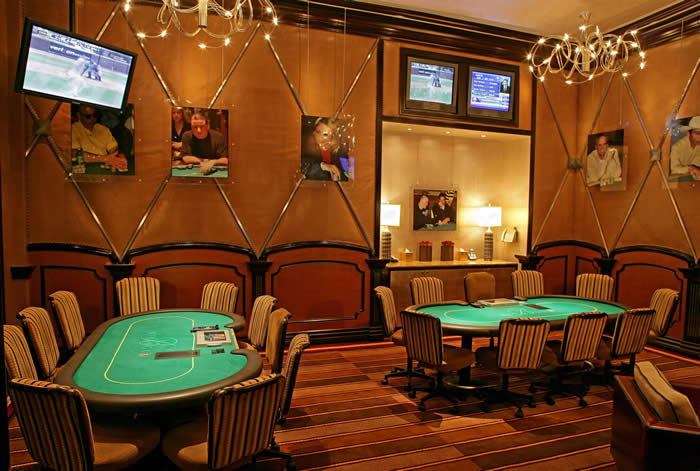 Bobby's Room in the Bellagio hosts the Highest Limit Poker Action in the world
As for the Bellagio, they are yet to release full details as to how players can take part in the live streaming via Twitch.
They have released an initial schedule, however.
April 26: $2-$5-$10 No-Limit Hold'em ($500-$2,000 buy-in)
May 3: $2-$5-$10 No-Limit Hold'em ($500-$2,000 buy-in)
May 10: $2-$5-$10 No-Limit Hold'em ($500-$2,000 buy-in)
May 17: $2-$5-$10 No-Limit Hold'em ($500-$2,000 buy-in)
May 24: $10-$20 No-Limit (possibly bigger) ($800-$5,000 buy-in)
- Ace King, Gambling911.com