Atlantic City Casino Suffers Fake Chip Scam in Poker Tournament
Published on:
Apr/16/2014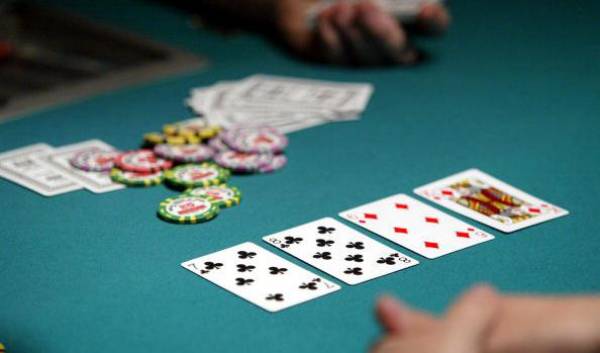 A casino in New Jersey has been at the heart of a scandal that saw them host a poker tournament to only have to suspend the action following the discovery of fake chips that had been introduced into the tournament by one participant.
With one player of a 2,100 strong player field thought to have been feeding fake chips into the tournament, the casino decided that they needed to suspend play pending an investigation as the man from North Carolina is questioned over his role within the deception.
According to comments from the Borgata Hotel Casino and Spa, all players that had finished the tournament outside of the top 450 places and played in the same room as the accused will be set to receive $560 from the casino, $60 of which will be a refund of their entry fee into the tournament.
Although the tournament had whittled down to just 27 players, the casino called time on the event and have announced that all remaining players will be forced to share the remaining prize money, a total of $19,323 being given to each remaining player.
The reports revealed that although the prize money will be shared between the 27 players that we still involved in the tournament, any players that were eliminated from play within the money will not see any further payment being made.
The Borgata Hotel Casino revealed that the total prize money that will have been paid out following the payment of the remaining winnings will be $1.7 million and have assured gamblers that they have now introduced further security into their casino which included new more intricate chips into poker tournaments.
The man accused of introducing the chips into the tournament, Christan Lusardi has been charged with theft and rigging a public contest following evidence being found in his hotel room by maintenance after Lusardi attempted to flush away an estimated $2.7 million worth of fake chips down the toilet within his hotel room.
Lusardi has a proven history of gambling, both at the Borgata and at a number of US online casinos however he has not been suspected or accused of conducting any other offenses of this nature previously. He is currently held in custody until his trial and it is unknown whether he has taken the option to hire an attorney at this point.