Alderney Gaming Commission Tells Full Tilt Poker Customers: Go To Local Police
Published on:
Jan/09/2012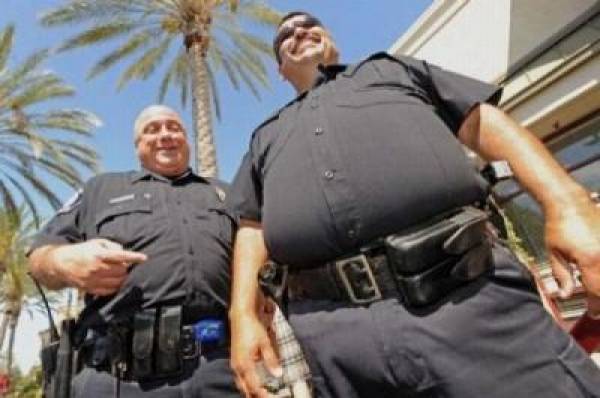 The Alderney Gaming Control Commission (AGCC) may be wiping its hands of Full Tilt Poker and all responsibilities associated with the now defunct company once and for all.
The AGCC pulled the plug on Full Tilt back in late June, leaving customers across the globe owed millions of dollars.  The US Justice Department had previously asserted the company was tied to an elaborate ponzi scheme via high profile stakeholders the likes of Howard Lederer and Chris "Jesus" Ferguson.  Two executives of the company were charged with money laundering and bank fraud on April 15 of this past year.  The DOJ also froze numerous bank accounts associated with FTP.  US customers have not seen a dime since last April. 
"Contact your local police," is apparently the response by the AGCC given to those still out money.
The popular Italian poker news site, Poker.it, reported: 
La Alderning Gambling Control Commission invita tutti i player che reputano di essere stati vittima di un crimine a rivolgersi alle stazioni della polizia locale. E sebbene il gruppo Tapie non sia stato menzionato in questa vicenda, a breve si attende un accordo formale. Diverse sono lo opzioni a disposizione dei giocatori di poker.
The loose translation into English:

The Alderning Gambling Control Commission invites all players who feel they have been the victim of a crime to contact the local police stations. And although the group Tapie was not mentioned in this story, short expects a formal agreement. Are the different options available to poker players.
All players with funds frozen in Full Tilt Poker are invited to go to the local police stations if they believe they were victims of a crime. In this way the AGCC (Alderning Gambling Control Commission) has invited all the poker players who have money stuck with your local authorities.For the moment the group Bernard Tapie, who has recently reached an agreement with the U.S. Justice Department, was not mentioned.
As Poker.it rightfully points out, it will be going on nearly a year that Full Tilt Poker owes players money.
More Important Poker News Headlines for Monday January 9, 2012 (Early Afternoon Edition)
Over 100 High Volume Players Pledge to Protest PokerStars France Online Poker Room - French players organized a mass-sitout on January 1 to protest changes to the rake calculation model and VIP system. Although PokerStars.fr players have had success with such demonstrations in the past, this time PS representatives were ready, locking accounts and reducing table limits for players sitting out and blocking action.  [PokerFuse]
North Dakota AG Says New DOJ Opinion Broadens Internet Poker - North Dakota Attorney General Wayne Stenehjem says a new federal Justice Department opinion on Internet gambling is a reversal of policy.  The department says a federal law called the Wire Act only prohibits sports betting over the Internet.  Before, the Justice Department has used the law to justify opposition to most forms of Internet gambling.  The North Dakota Legislature once considered trying to license and regulate Internet poker. At the time the Justice Department cast doubt on whether the idea was legal, and the proposal lost.  Stenehjem says the Justice Department's opinion did help to defeat the measure, but he says it probably wouldn't have been approved anyway.  He says the opinion opens the door to broader Internet gambling, but he says it's not the same as a court ruling. [Associated Press]David Shallow the Champion From Inaugural WPT Ireland - David 'Dubai' Shallow defeated fellow Englishman Charles Chattha in their heads-up encounter to win $289031 and a $25000 World Poker Tour (WPT) [Poker News Report]
Civelus (aka Kevin Vandersmissen) Ranking Highest on the Lock Poker Elite Hierarchy – There is little question how important the signing of Belgium pro Kevin Vandersmissen was this past weekend as he now appears atop the Lock Poker Pro List.  Kevin's first major win was in December 2010 at the Full Tilt Poker Series Grand Final held in Barcelona where he took down 1st for just under a $200,000. With sizable cashes in-between, his career flourished, and earlier this year Civell struck again, this time in Austria taking 2nd place at the EPT Snowfest Event in Hinterglemm for $369,601.  Kevin expressed jubilation in signing with Lock:  "I am really proud and happy to be welcomed to the Lock family; this is a new era for me as a player and I'm looking forward to representing Lock Poker all over the world."  Learn More About Lock Poker Here>>>
Randy "nanonoko" Lew Sets Guiness World Record for Most Hands Played In Eight Hours While Still Remaining in the Black (Profitable) - Randy "nanonoko" Lew broke the World Record for most hands played over an eight hour period while remaining profitable during this weekend's PCA (Pokerstars Caribbean Adventure), with dozens and dozens of people watching and cheering him on [Poker King]
- Ace King, Gambling911.com