The Absolute Poker Bill Collector Comes a Knockin' as Players Wait Payments
Published on:
May/13/2011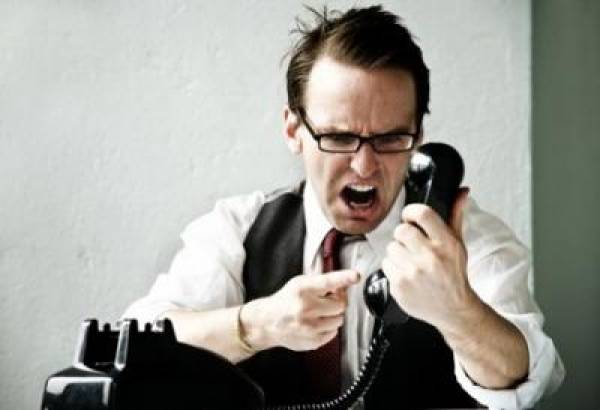 There is quite a fiery discussion taking place on the Two Plus Two.com posting forum involving – who else – Absolute Poker and UB.com.
While Absolute Poker is now going on a month without paying players following an April 15, 2011 indictment, it seems the company is actually demanding that players pay them.
Well, it turns out to be an authentic bill collection company as confirmed by Gambling911.com, not some shady scammers trying to take advantage of the situation.
It's not immediately clear as to why Absolute Poker was demanding funds from this particular player. 
I have never played on UB or AP in my life. Yet I check my email and I see this. I have no idea wtf they are talking about. They say I owe them $700.00....for what exactly?
Thu, May 12, 2011 5:11:09 PM
Legal Notice: poker account : ************
From:
James Sullivan <James@debtalliancecorp.com>
To: ****************
Cc: legal@debtalliancecorp.com
May 12th ,2011
WITHOUT PREJUDICE
Mr. *******,
Good day.
Debt Alliance Corporation has legally acquired your debt that originated with your online gaming at either UB and/or AP. UB/AP have abdicated any responsibility for said debt. They will not accept any payment. They will not pursue you through any legal means available. They have no legal standing concerning this debt.
Debt Alliance Corporation is located on 1st nations land in Kahnawake Quebec Canada and have full legal authority to pursue you through the court system.
I am writing to advise you of your last opportunity to resolve this file before it will be returned to our legal department. The outstanding negative balance is $ 700.00 including the processing fee. Our executive team will entertain a solution if you contact me within 1 business day, so we may discuss a settlement or payment plan.
My investigation has identified your email address to your identity. There is no police report re identity theft on file with your local police department.
Be assured our in house and external counsel have reviewed the existing jurisprudence and the reciprocity laws between the U. S. and Canada and have repeatedly assured us, of the evidentiary strength of our case should this go to court.
If I do not receive a response from you or your lawyer by May 13th, 2011. I will update the file and advise our legal department of the necessity to pursue this through the courts.
As a matter of rote they will initially advise the major credit bureaus; Transunion, Experian and Equifax. This information will negatively affect your credit score and remain on your credit bureau file for up to 7 years. This is the same amount of time we legally can pursue recovery of the negative balance plus interest charges legal and court costs.
DO GOVERN YOURSELF ACCORDINGLY:
Respectfully,
A source familiar with the company tells Gambling911.com:  "This company DAC has an internal office of theirs up in Kawhanake Tribal lands (which licenses Absolute Poker), and is not a scam.   They want their money.  Just amazing they are still collecting even after April 15th."
Absolute Poker announced this week it had entered into an agreement with the US Attorney's Office in the Southern District of New York that would allow payments to be transferred to players in the States.
- Christopher Costigan, Gambling911.com Publisher