PokerStars, the world's largest online poker room is set to deal its 65 billionth hand. 
Just a few months ago, Stars dealt its 60-billionth hand and rewarded over $1 million in special prizes. 
From hand 64.7 billion to 65 billion, players dealt into every one-millionth hand (known as a Milestone Hand) will be awarded cash prizes.
PokerStars is sure to benefit from this promotion.
Despite being among three online poker rooms indicted by US authorities on April 15, PokerStars has been the biggest beneficiary of the closure of its nearest competitor Full Tilt Poker a few weeks back.  Full Tilt had its license pulled after failing to pay back US players.  Stars, to its credit, has paid back players in full.  Its licensing arm in the Isle of Man quickly assured all customer funds were safe and that it had no intention of pulling the plug on the poker room. 
Advertisement:  William Hill Online Poker - 1250 Euro Bonus - Limited Time Only - No US Players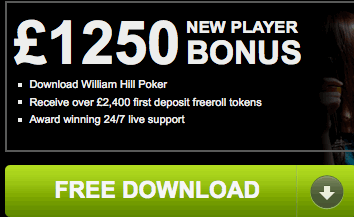 Hand counter
In order for players to see when the next Milestone Hand is due to hit, there is a "Number of hands dealt" running counter at PokerStars.com.  The first Milestone Hand is estimated to hit on Monday, July 18, and the winning will continue for up to eight days until the Mega Milestone strikes – currently forecast to be dealt around Tuesday, July 25.
The 60 Billionth Mega Milestone hand happened on March 22 and was won by "Pogo650" from the  Isle of Man, who netted $102,090 at a $5/$10 Limit Hold'em table. The other players dealt in the hand each collected between $11,040 and $21,045, and close to $200,000 was awarded in total.
- Patrick Flanagan, Gambling911.com