27 Players Remain at 2013 WSOP: Last Lady Sitting is Out
Published on:
Jul/15/2013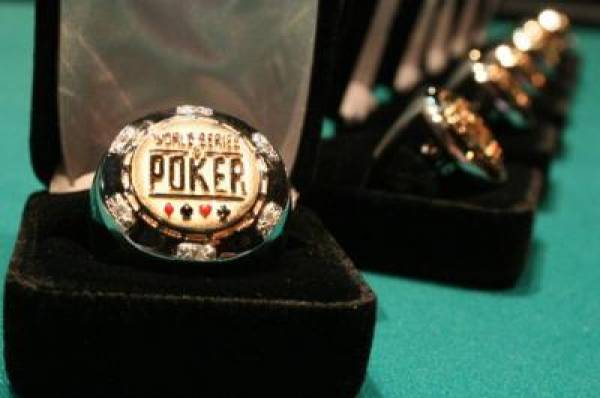 Day Six of the 2013 World Series of Poker Main Event is in the books and just 27 players remain in the running for a seat at the final table after beginning the day with 68 hopefuls just eight hours earlier.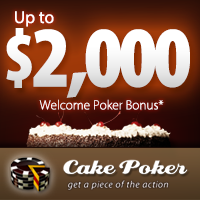 Here are some of the daily highlights:
The Chip Leader
Anton Morgenstern seized the chip lead at about 6 pm, and then began to pull away from the rest of the field.  He rocketed into the top spot at the 19 million mark and ended the day at 21,955,000 in chips.  This places him well ahead of French player Sylvain Loosli in second place.  Morgenstern has greater than 2 to 1 in chips over 23 of the remaining 27 players.
Earlier in the day, Yevgeniy Timoshenko, from Mukilteo, WA catapulted into the chip lead.  However, he could not hold the top position (now in 18th place)  The same fate befell another temporary chip leader, Chris Lindh (now in third place).
An Interview with Anton Morgenstern
Chip leader Anton Morgenstern enjoys duel citizenship -- both German and American.  His father is an American.  His mother is from Germany.  Morgenstern grew up mostly in Germany and attended school in Berlin.  He has been playing poker online for about seven years, and now regularly participates in live events on the European Poker Tour, and elsewhere.  Morgenstern plays both tournaments and cash games.  To add some intrigue to Morgenstern's personal story, he now resides in London, England -- as of two months ago.
Morgenstern was interviewed moments after play concluded on Day Six:
WSOP:  What's the best part of the Main Event been, so far?
Morgenstern:  The best part of the tournament was yesterday, when we started to get deep in the tournament.  I wasn't used to that in an event like this, so that was an experience for me.
WSOP:  Does being the chip leader add to the pressure of this situation?
Morgenstern:  Yeah, there's a lot of pressure for sure, but when I away I talk to my friends and that calms me down.  We talk about other things than poker and that helps me, I think.
WSOP:  How have your friends and family reacted to the run you are on right now?
Morgenstern:  I'm getting tons of Facebook requests from people I don't know, and all kinds of messages.  I have a lot of followers now, and people telling me they are following me.  It's great.  It feels weird, really.
WSOP:  What's your game plan for tomorrow (Day Seven)?
Morgenstern:  I'm just going to continue as I've been doing.  I'll play solid.  I'm not going to get crazy or get my money in on bad spots.  I'll just play my game.
WSOP:  When is the first time you played in a WSOP event?
Morgenstern:  Last year was the first time for me.
WSOP:  Was fellow countryman Pius Heinz winning the World Championship in 2011 an inspiration to you?
Morgenstern:  I don't really know him.  We are not really good friends or anything, but obviously, it's an inspiration that he won the Main Event.  I'm inspired by that.
WSOP:  How long have you been a poker pro?
Morgenstern:  I have been supporting myself by playing online for the past few years.  I only started playing in live tournaments about a year ago.  I had some success online, and now I can say I've had some success live, too.
WSOP:  Are you going to be able to sleep tonight?
Morgenstern:  Yeah, for sure.  Every night when I go to sleep, there are thoughts going through my head, like what it would be like to make the November Nine.  I have a couple of meditation tapes that help me with all those thoughts to try and relax and try and concentrate.  That way I can fall asleep.
The Matador is Still in the Ring
Carlos Mortensen remains very much alive in the Main Event.  He steadily climbed up the leaderboard as the days have passed and now enjoys his highest position yet.  At day's end, the 2001 World Champion sits with 10,790,000 in chips -- which ranks sixth overall.
Mortensen is the only player from Spain ever to make it to the Main Event final table.  He owns two gold bracelets, won in 2001 and 2003.
A November Nine Repeat?
Steve Gee is posting a two-year run that could very well go down as one of the most impressive feats in WSOP history.  The ninth-place finisher from 2012 remains alive, although he's going to need to make a move soon given his current chip position.  Gee currently sits with slightly over 3 million in chips.  Should he make the final table, he would become only the tenth player in history to make back-to-back Main Event final tables and the first to accomplish this since Dan Harrington pulled off the feat in 2003/2004.  However, what's most remarkable is Gee outlasting two huge fields in a row -- 6,598 in 2012 and 6,352 this year.
The Dream is Over
For 41 players who started the day, the dream is now over.  Among the more accomplished players who went out already are Jackie Glazier (31st), Jonathan Jaffe (42nd), two-time bracelet winner Vitaly Lunkin (46th), bracelet winner Jim Collopy (51st), Noah Schwartz (52nd), Brett Richey (55th), UK footballer Steven Watts (59th), and Tyler Cornell (68th). 
Last Woman Eliminated
Jackie Glazier started Day Six as the only female player remaining in the field.  The Australian poker pro made it through most of the day, surviving four all-in situations.  However, Glazier ended up busting out in 31st place at 10 pm.  She collected $229,281 in prize money.
Proving that she was no flash in the pan, Glazier has now cashed in three of the last four Main Event Championships.  She finished 427th in 2010, 284th in 2012, and now 31st in 2013.
Some Numbers
All players are now guaranteed a payout worth at least $285,408 in prize money.
The average chip count at the moment is 7,058,000.
There are ten nations will players still remaining in the Main Event.  The following countries are represented:  Argentina, Brazil, Canada, Czech Republic, France, Germany, Holland, Israel, Italy, and the United States.
- Source:  www.wsop.com