The Seminole Hard Rock Hotel and Casino in Hollywood, Florida released the entire tournament schedule for the 2015 Seminole Hard Rock Poker Open, one of the country's largest cash tournaments.
Last year's event paid the winner just shy of $2 million.  This year will see a guaranteed $10 million tournament held on August 28.  Another $100,000 super high roller tournament will be held on Sept. 1.  Both tournaments allow reentries.
This year's event will be held slightly later than last year as to not overlap with the EPT Barcelona tournament.
Scroll down to see the entire tournament schedule.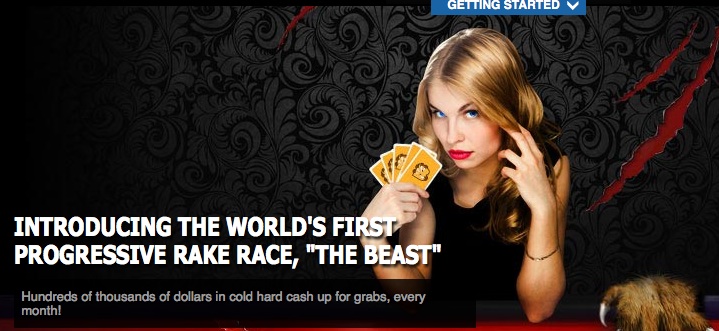 2014 Seminole Hard Rock Poker Open Schedule
| | | | | |
| --- | --- | --- | --- | --- |
| Date | Time | Event | Buy-in | Tournament |
| Aug. 14-17 | 11 a.m. | 1 | $350 | Deep Stack No-Limit Hold'em (Reentry) $500,000 Guaranteed |
| Aug. 14-15 | 12 p.m. | 2 | $250 | Omaha 8 |
| Sun. Aug. 17 | 12 p.m. | 3 | $250 | Deep Stack Turbo No-Limit Hold'em (Reentry) - $25,000 Guaranteed |
| Sun. Aug. 17-18 | 3 p.m. | 4 | $1,100 | No-Limit Hold'em (Reentry) $100,000 Guaranteed |
| Mon. Aug. 18-20 | 11 a.m. | 5 | $150 | No-Limit Hold'em (Reentry) $150,000 Guaranteed |
| Tue. Aug. 19 | 12 p.m. | 6 | $560 | Black Chip Bounty PLO/No-Limit Hold'em (Reentry) |
| Wed. Aug. 20 | 12 p.m. | 7 | $350 | Big Stack Black Chip Bounty No-Limit Hold'em - $50,000 Guaranteed |
| Thu. Aug. 21-24 | 11 a.m. | 8 | $560 | Deep Stack No-Limit Hold'em (Reentry) $1 Million Guaranteed |
| Fri. Aug. 22-23 | 12 p.m. | 9 | $250 | Seniors (50+) No-Limit Hold'em (Reentry) |
| Sat. Aug. 23-24 | 12 p.m. | 10 | $250 | H.O.R.S.E. |
| Sun. Aug. 24 | 12 p.m. | 11 | $560 | Double Black Chip Bounty No-Limit Hold'em - $50,000 Guaranteed |
| Sun. Aug. 24-25 | 3 p.m. | 12 | $2,200 | Eight Game Mix |
| Mon. Aug. 25 | 12 p.m. | 13 | $350 | Big Stack Six-Max No-Limit Hold'em (Reentry) - $30,000 Guaranteed |
| Mon. Aug. 25 | 3 p.m. | 14 | $250 | Pot Limit Omaha (Reentry) |
| Tue. Aug. 26-27 | 3 p.m. | 15 | $2,200 | Six-Max No-Limit Hold'em $200,000 Guaranteed |
| Thu. Aug. 28 - Sept. 3 | 12 p.m. | 16 | $5,300 | SHRPO Championship $10 Million Guarantee (Reentry) |
| Sun. Aug. 31 - Sept. 1 | 3 p.m. | 17 | $1,100 | No-Limit Hold'em $100,000 Guaranteed (Reentry) |
| Mon. Sept. 1 | 12 p.m. | 18 | $250 | Holiday Deep Stack No-Limit Hold'em (Reentry) - $30,000 Guaranteed |
| Mon. Sept. 1-3 | 12 p.m. | 19 | $100,000 | Super High Roller Deep Stack No-Limit Hold'em (Reentry) |
| Mon. Sept. 1-2 | 3 p.m. | 20 | $1,650 | Purple Chip Bounty No-Limit Hold'em (Reentry) |
| Mon. Sept. 1-2 | 5 p.m. | 21 | $150 | No-Limit Hold'em (Reentry) $50,000 Guaranteed |
| Tue. Sept. 2 | 12 p.m. | 22 | $250 | Pot Limit Omaha 8B (Reentry) |
| Wed. Sept. 3 | 12 p.m. | 23 | $200 | Big Stack No-Limit Hold'em (Reentry) - $50,000 Guaranteed |
- Patrick Flanagan, Gambling911.com