2013 World Series of Poker to Set Record for Participation: 44 Year High
Published on:
Jun/20/2013
LAS VEGAS - The 44th annual World Series of Poker (WSOP) at the Rio All-Suite Hotel & Casino has officially reached the halfway point, eclipsing more than a dozen records along the way and positioning this year's slate of tournaments to become all-time highs.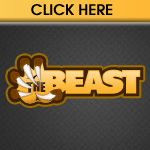 What has become clear this year is that the WSOP has truly evolved to become something for everyone.  From $75 buy-in daily tournaments to $111,111 buy-in three day events, plus up to 100 additional cash game tables, the WSOP has grown into one giant poker festival spreading every imaginable variant of the game to all comers, at all levels of players coming to Las Vegas from all corners of the earth to compete on the game's grandest stage.
Through 31 events (of what is a 62-event WSOP gold bracelet schedule this year),total WSOP participation is up 27% versus 2012 levels, with 40,039 entrants and besting the record-breaking year of 2011.  Counting all WSOP-related tournaments thus far, more than 77,000 have entered events at the Rio during the WSOP – up 36% year-over-year.  Total prize money awarded in official gold bracelet events has been $54,109,710 versus $49,095,775 in 2012 at this point – equating to a 10% increase in money awarded.  (It is important to note that the year-over-year schedule is not apples to apples, as events fall in different locations on the calendar each year). 40,039 entrants thru 31 events at the 2013 WSOP are more than the total entrants in the first 26 years of the WSOP combined (38,748). 
| | |
| --- | --- |
| Why Join Americas Cardroom- 100 percent cash bonus up to $1000, the world's first progressive rake race, fastest payouts of any North American facing online poker room bar none, credit cards accepted, new depositor freerole, Bad Beat Jackpot, $100,000 guaranteed tournaments, sports betting available Learn More About Americas Cardroom Here | The first 26 WSOP's consisted of 329 official bracelet events or an average of 118 players per event.  The 2013 WSOP has averaged 1,292 entrants per bracelet event, just under the all-time record average of 1,304 entrants per event for the 58-event schedule in 2011.  In 2012, the WSOP had 31,490 entries in its first 31 scheduled events.  2011 holds the total record with 75,762 entries in 58 events. The $54,109,710 in prize money awarded thus far in 2013 is more than the total prize money awarded in the first 21 years of the WSOP combined ($49,006,304).  $54,109,710 is also more money awarded than during any WSOP prior to 2005. |
2013 WSOP Summary, through 31 events:
• Participation (official WSOP gold bracelet events): 40,039 entrants (up 27% vs. 2012)
• Prize Money Awarded (official WSOP gold bracelet events): $54,109,710 (up 10% vs. 2012)
• Average Entrants per event: 1,292 (up from 1,015 per event in 2012)
• The average WSOP gold bracelet winner  walks away with a first place prize of $364,308 – more than 7 times the U.S. median household income ($50,054)
• Total tournament entries (includes bracelet, deepstack, Carnivale & satellite tournaments at Rio during WSOP): 77,243 (up 36% vs. 2012)
• 3 p.m. $235 buy-in Daily Deepstack tournament a runaway train: Through 20 events in 2013, the 3 p.m. tourney has produced 22,408 entries, up 44% versus 2012 equivalent (15,515).  Averaging 1,120 entrants and a $43,000 first place prize. (183 times ROI)
• 6 p.m. $185 buy-in Daily Deepstack tournament strong as well.  Through 18 events in 2013, the 6 p.m. tourney has produced 5,203 entries, up 33% versus 2012 equivalent (3,898).
• 10 p.m. $135 buy-in Daily Deepstack tournament showing improvement too.  Through 20 events in 2013, the 10 p.m. tourney has produced 3,344 entries, up 30% versus 2012 equivalent (2,569).
• Largest 1st place prize thus far: $1,199,104 (Benny Chen, Event #6 - $1500 No-Limit Hold'em Millionaire Maker)
• Event #26 winner Ken Lind has the highest return on investment for any player thus far.  He played only Event #26, the WSOP Seniors event, and his $1,000 entry fee returned him $634,809 for his win – a staggering 634 times his investment, in just three days of work.
• 59 different countries have participated in WSOP gold bracelet events thus far, with four different countries winning gold bracelets (USA, Canada, Great Britain & Belgium) and 56 different countries recording in-the-money finishes.
• Event #6, the inaugural Millionaire Maker event, not only crowned the 258th WSOP millionaire but either broke or contributed to the breaking of six records. 
A record thirteen WSOP tournament records have been broken.  They are:
• Most entries through 31 events in WSOP history – 40,039 entries – Events 1-31
• Largest non-WSOP Main Event field size ever – 6,343 entries – Event #6
• Largest re-entry event field size ever – 6,343 entries – Event #6
• Most unique entrants for a non-WSOP Main Event – 5,044 entries – Event #6
• Most entries in one day – 7,417 entrants participated in all tournaments at Rio on June 1, the most ever in one day.
• Largest Seniors poker tournament in history – 4,407 entries – Event #26
• Largest single-day, single flight poker tournament in history – 4,407 entries – Event #26
• Largest payout for a $1500 buy-in poker tournament in history - $1,199,104 – Benny Chen, Event #6
• Largest live Omaha High-Low Split Tournament in history (1,014 entries) – Event #20
• Largest consecutive-days starting field sizes in poker history (combined 8,180 entries) – Event #6 & 7
• Largest Mixed-Max Hold'em field size in poker tournament history (593 entries) – Event #27
• Most cashes at midway point in WSOP history – Dan Kelly, Potomac, Maryland – 8 cashes (record for one WSOP is 11 and 12 is record in one calendar year of WSOP events)
• Best cash percentage based on 10 events entered – Dan Kelly, Potomac, Maryland – 66.67% (8 cashes in 12 events entered)
• Most bracelets by a country outside USA – Canada (7) – bests mark set in 2010 (Canada makes up 5.1% of entries, but has captured 25% of bracelets thus far)
These new records come just one year after the 2012 WSOP enjoyed the record for most prize money awarded in one year, with more than $222 million doled out to bracelet winners.  This record is not expected to be broken this year, due to the $1,000,000 buy-in event not being on this year's schedule as it was in 2012.
It is also worth noting that these live tournament records aren't just WSOP-related.  In fact, they are the largest turnouts for any poker tournament worldwide – ever.
"We are truly humbled once again by the players from all over the world who continue to make the World Series of Poker the great success of the poker industry," said WSOP Executive Director Ty Stewart.  "It has been a record-setting summer thus far in 2013 and we still have plenty of major events remaining on our schedule that runs through July 15 here at the Rio in Las Vegas."
In addition to the official WSOP gold bracelet events, all other poker-related business is experiencing tremendous participation growth as well.  Year-to-date, 77,243 entries have been recorded across all tournaments at the Rio running during WSOP.  This includes WSOP gold bracelet events, Daily Deepstacks, the new Carnivale of Poker events and daily satellite tournaments – up 36 percent.
WSOP side action, which refers to all non-bracelet events -- including cash games, single-table-satellites, mega-satellites and daily deepstack tournaments -- are up 35%year-over-year when looked at in totality.
The Rio's offering of low buy-in, one-day poker tournaments called "Daily Deepstacks" have been the busiest of all events year-over-year.  Players participating in the daily 3 p.m. tournaments with a $235 buy-in are regularly seeing 1200-plus player fields and first place prizes in the $45,000+ range.  Three Daily Deepstack tournaments are taking place, at 3 p.m., 6 p.m. and 10 p.m. and all are seeing increases ranging from 30-44%.  These tournaments continue through July 15th.
WSOP Tournament Director Jack Effel explained, "It is truly an amazing feeling to see it all unfold in front of your eyes like we have witnessed at the WSOP in 2013.  We are grateful for everyone's patience throughout and want to thank the players who have showed up thus far.   We look forward to welcoming still more players who are still yet to make their 2013 WSOP debut."
On June 1, the WSOP sat 7,417 players for the various poker tournaments scheduled that day – the largest number of players ever entered on a single day in live poker history.  This number would have been higher, but one of the deepstack tournaments had to be cancelled, due to a lack of available table space, since they were all in use at peak time.  A total of 480 poker tables are in use at the Rio this summer during the WSOP, the most poker tables ever assembled anywhere during one poker series.
When players are eliminated from the WSOP tournaments, a strong and varied stable of cash games await.  Cash games, where players can buy-in at any time and play as long as they want, have been in full swing in both the Pavilion Ballroom in the Rio Convention Center as well as the Rio Poker Room in the main casino area.  Combined, as many as 100 poker tables are being used to meet the demand.  Games range from $1-$2 blinds, up to the biggest games players compete in, which have included $1,000-$2,000 blinds. 
Pot-Limit Omaha has continued in its popularity and growth and has, for the first time, eclipsed the number of No-Limit Hold'em games at certain points this summer.  The presence of the MegaBeat Jackpot -- which recently reached over $900,000 -- in the Rio Poker Room on the casino floor has also enticed a number of new players to that location, creating two exciting and unique poker destinations for cash game players while visiting the WSOP this summer.
Along with all the poker action, some outstanding charitable work is being performed as well.  Poker players are rallying behind the "One Percent for ONE DROP" initiative, where one percent of all poker winnings are pledged to official WSOP charity: the ONE DROP organization.
Two key WSOP charitable events are scheduled to take place very soon as well, the One Drop High Rollers No-Limit Hold'em (Event #47 - $111,111 buy-in) tournament on Wednesday, June 26 at 12 noon that will see $3,333 of each buy-in, the house fees, be donated to ONE DROP on behalf of the Rio.  This field is expected to reach 100 players.  And then, the Little One for ONE DROP, a $1,111 buy-in No-Limit Hold'em tournament will play on July 3 and July 4 at 12 noon, where players will be able to re-enter unlimited through the first four levels, and the event will feature two start days.  $111 of each buy-in will be redirected to the One Drop organization on behalf of the poker playing community.  This event is expected to attract more than 4,000 entries.
The remainder of the WSOP schedule continues in earnest, with many big events still on tap including the $111,111 One Drop High Rollers (June 26), the Ladies No-Limit Hold'em Championship (June 28), the $50,000 Poker Players Championship (June 30) and of course the greatest spectacle in all of gaming, the $10,000 buy-in WSOP Main Event (July 6, 7, 8 starting flights).  The 44th annual edition wraps up for good on Monday, July 15 when the November Nine will be determined.