2013 World Series of Poker Main Event: Greg Merson Watch
Published on:
Jul/10/2013
Day 2A/B of the 2013 World Series of Poker Main Event championship was filled with plenty of highlights, disappointments, and dramatic moments.  The day belonged to a number of new names and faces, as well as some superstars who are intimately familiar to everyone who enjoys playing and following the game.
Of the 562 players who survived, perhaps the biggest story of the day was the major move by the defending World Champion, Greg Merson.  He arrived on this day well above the chip average, at 81,650.  By day's end, he bagged up a stack amounting to 275,600. 
Should Merson's unbridled success continue in the days ahead, he would break the cold funk of defending champions in the Main Event that has endured in recent years.  Not since Peter Eastgate made a deep run in 2009 (finishing in 78th place), the year following his 2008 win, has a reigning champ gone deep two years in a row.  Greg "Fossilman" Raymer also made a deep run in 2005 (finishing in 25th place), the year following his 2004 win.
Another emerging story, which is starting to generate a potential swan song of sentiment around the poker world is the strong performance by the 1976 and 1977 World Champion, Doyle Brunson.  Now at age 79, Brunson almost didn't play in this year's tournament.  He was talked into taking a seat at the last minute and is now probably glad he did.
At present, the poker legend nicknamed "Texas Dolly" holds 224,000 in chips after starting out the day with 81,025.  Brunson, clearly a crowd favorite, will be one of the most watched survivors entering Day Three, which commences on Thursday.  It remains to be seen how deep Brunson can go and if there's enough of the old magic left to pull off what could be an extraordinary moment in poker history should be make a deep run here in the Main Event.
Not to be out-shined by two champions, Nick Schwarmann wrote his own headline on Day Two, which reads as follows:  "Chip Leader."  The poker player from Orlando, FL has one previous win on his poker resume, a victory on the Heartland Poker Tour two years ago, at Daytona Beach, Florida.  He rocketed into the chip lead of the Main Event for the first time, posting a final count of 413,600.  He was the only player to bag up over 400,000 chips.
Scroll Down For More...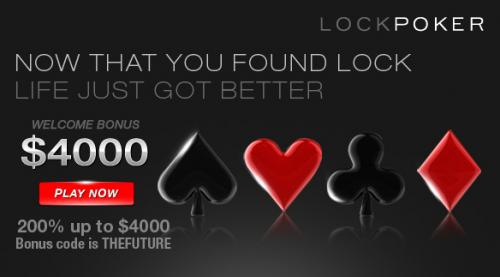 The day featured two separate fields, the Day 1A and Day 1B survivors, each playing in different sections of the Rio.  The Day 1A field began with 584 players, 238  of which survived the day.  In that field, gold bracelet winner Jason DeWitt finished the day on top with 382,900.  Last year's ninth place finisher, Steve Gee, also ended in the top ten with 300,600.
Over in the Day 2B field, they began with 1,296 players returning from Day 1. Of those, 562 survived to return for Day 3, bringing the combined total of Day 2A/B survivors to an even 800. 
Getting back to well-known pros, here are some of the gold bracelet winners still in the top half of the field:  Jason DeWitt, Steve Gee, Kenny Tran, Greg Merson, Tony Gregg (this year's One Drop High Roller winner), Doyle Brunson, Cliff "JohnnyBax" Josephy,  Annette Obrestad, Ronnie Bardah, Scott Seiver, Greg Mueller, Sorel Mizzi, Phil Galfond, Steve Zolotow, Johnny "World" Hennigan, Rep Porter, Larry Wright, Randy Ohel, Farzad Bonyadi, and Andy Frankenberger.
Another name probably worth mentioning who is currently in the upper half of the survivors list is Elisabeth Hille, from Bergen, Norway who finished 11th in the Main Event last year, one of the best finishes in the Main Event ever by a female.  She'll be playing with even greater determination this year to try and become the first woman to make the Main Event final table since 1995, which Barbara Enright was the only player in history to accomplish that feat.
Days 2A/B was not so kind to some of the other women in poker.  Amanda Musumeci (last year's WSOP National Championship finalist, following a Main Event deep run back in 2011) and Victoria Coren (one of the U.K.'s most well-known players and poker ambassadors) both hit the rail on this day.  That comes the day after Loni Harwood – who enjoyed the best summer series ever for a female these past five weeks – was eliminated during the previous day.
Other big names that didn't make the cut included Chris Moneymaker, the man who many credit with ignited the start of the poker boom.  The 2003 world champion wasn't able to generate much momentum and went out early in the day.  Others who followed in Moneymaker's steps included – Eric Froehlich, Brian Rast, Barry Greenstein, David Williams, Mike Sexton, John Juanda, and last year's third place finisher, Jake Balsiger.  
Those who made the cut get to enjoy an off day on Wednesday.  Meanwhile, the 2,306 players from Day 1C will be playing their Day Two, which begins at noon (Wednesday).  Once all Day Two action is done, the Main Event field will combined under the same roof for the first time as Day Three will be played on Thursday.
Here are the official top ten chip counts from the end of Day 2A:
1. Jason DeWitt - 382,900
2. Sergio Castelluccio - 360,500
3. Felix Kurmayr - 324,800
4. Michiel Brummelhuis - 309,500
5. Jonathan Lane - 303,400
6. Kenny Tran - 301,300
7. Gregory Morris - 300,900
8. Steve Gee - 300,600
9. Stephane Lacas - 292,500
10. Mikhail Shalamov - 283,600
Here are the official top ten chip counts from the end of Day 2B:
1. Nick Schwarmann - 413,600 
2. Aage Ravn - 370,900
3. Rupert Elder - 342,500
4. Mikhail Petrov - 328,000
5. Ian Gordon - 324,600
6. Nick Guagenti - 322,600
7. Raj Vohra - 322,200
8. Jonas Lauck - 308,300
9. Kyle White - 303,200
10. Herbert Farber - 298,900
(source: www.wsop.com )