2011 EPT Berlin: 24 Players Remain
Published on:
Apr/08/2011
German poker player Daniel Pidun led the pack at the 2011 EPT Berlin after Day 3 with only 24 players left out of 773.  Pidun is not a household name in the world of poker. 
Germany still had 7 representatives among the 24 left, including the second place position.  Russia, Sweden and Italy also enjoyed strong showings with a total of three Russians and two Swedes and Italians each.  The only remaining US player was Jeffrey Hakim while Costa Rica had a PokerStars qualifier, Luis Jaikel.  Costa Rica is the hub of online poker sites catering to North American players. 
Lithuanian poker player Kristijonas Andrulis has the 4th biggest chip count and is the highest ranked of the poker field with strong showings on the live circuit scene.  He has over $500,000 in lifetime winnings. 
Last year's EPT Berlin gained worldwide attention following a notorious brazen robbery while the event was being televised. 
The 24 chip leaders and country representations appear below.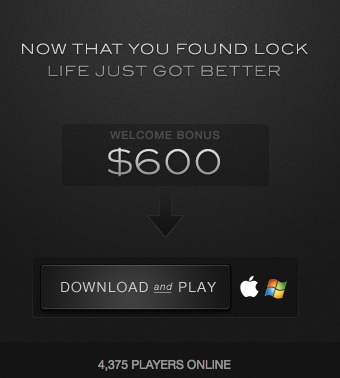 Daniel-Gai Pidun Germany 2429000
Maximilian Heinzelmann Germany 2140000
Ben Wilinofsky Canada PokerStars qualifier 2046000
Kristijonas Andrulis Lithuania PokerStars player 1650000
Joep van den Bijgaart Netherlands Team PokerStars Pro1454000
Henrique Pinho Portugal Team PokerStars Pro 1282000
Armin Mette Germany 1230000
Robin Ylitalo Sweden 1221000
Cuello Jorge Mariano Spain 1060000
Darren Kramer South Africa 1004000
Mikhail Lakhitov Russia 909000
Fabrice Soulier France 890000
Martin Jacobson Sweden PokerStars qualifier 687000
Vadzim Kursevich Belarus 665000
Gerardo Muro Italy 657000
Konstantin Puchkov Russia 608000
Jeffrey Hakim USA 561000
Mario Adinolfi Italy 550000
Alessandro Laubinger Germany PokerStars qualifier 507000
Markus Grewe Germany 476000
Luis Jaikel Costa Rica PokerStars qualifier 436000J
Jonas Gutteck Germany 257000
Alexander Smolin Russia 161000
Thomas Traboulsi Germany 156000
- Ace King, Gambling911.com
As always, you can Follow us on Twitter for all the latest breaking gambling news.