2010 APPT Sydney Day 1b Chip Leaders: Negreanu Among Top 20
Published on:
Dec/08/2010
US poker pro Daniel Negreanu was among the top 20 chip leaders following Day 1b play at the 2010 APPT Sydney poker tournament. 
The 20 chip leaders were mostly from Australia with 2 from New Zealand, 1 from the Netherlands, 1 from Russia and another US player in the mix, Eddy Sabat. 
Daniel Neilson of Australia led the pack with 164100 chips.
To date, Neilson has won over $300,000 in live poker tournaments.
Aaron Tran, also of Australia, came in as the second biggest chip holder with 147,200. 
Aussie Sean Dunwoodie had 95400 chips. 
Grant Levy, also of Australia, was the 4th biggest chip leader and the most successful player to date among the top 5.  He has won $1.2 million in live tournaments to date.  His biggest cash was a first place finish at the APPT Sydney/Season 1 in 2007 where he walked off with $759,340.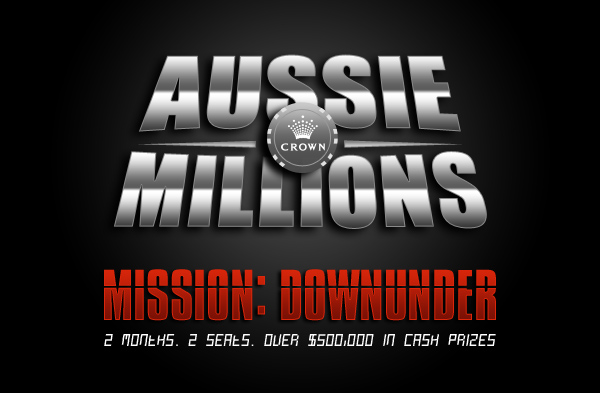 Daniel Neilson                  Australia         164100
Aaron Tran         Australia                  147200
Sean Dunwoodie         Australia         95400
Grant Levy         Australia                  92900
Chris Bianco         Australia                  86000
Jason Brown         New Zealand         83000
Jay Kinkade         Australia                  82500
Eddy Sabat         United States         79200
Heinz Kamutzki         Australia         79200
Maksim Semisoshenko         Russian Federation         75500
Liam O'Rourke         Australia         65700
Andrew Hinrichsen         Australia                           64000
Roel Pijpers         Netherlands                  64000
Simon Watt         New Zealand         59200
Daniel Ward         Australia                  59100
Daniel Negreanu         United States                           57400
Andrew Gaw         Australia         52500
Sam Muir         Australia                  51900
Brendon Rubie         Australia         46700
Ismail Ismail         Australia         46100
- Ace King, Gambling911.com