2009 National Heads Up Poker Championship Results
Published on:
Mar/08/2009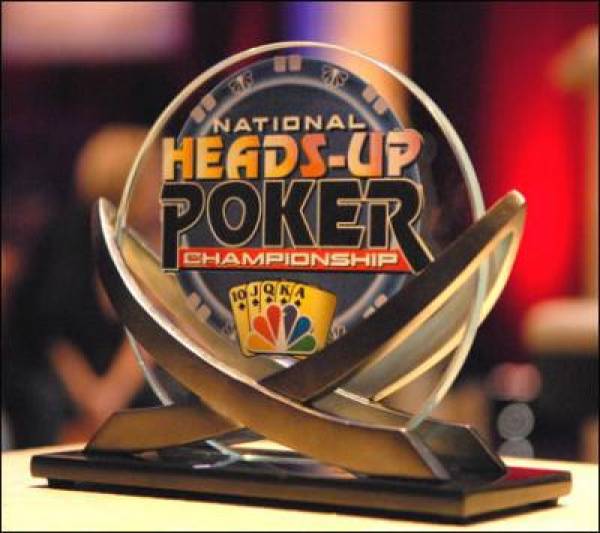 It was down to the wire and Vanessa Rousso had made it to the final two, going up against Huck Seed.  The 2009 National Heads Up Poker Championship results were in....and this winner is....
Huck Seed, who won the first two of three matches.  There was no need for a third match as a result. 
Huck Seed sins $500,000, adding to his already impressive career live tournament totals.
Rousso had nearly $2 million in live tournament winnings to date while Seed had just over $4 million.  Both walks away with some new loot.
Rousso told Gambling911.com's Jenny Woo heading into this event that she was not necessarily a fan of the cash tournaments compared to online play. 
"Ironically enough, over the last three years I have over two million in tournament earnings and it's almost 50/50 between online success and live," Rousso said.  "My online big cashes include getting second in the 2007 WCOOP main event for $700,000 and then last year in the 2008 WCOOP where I got 5th in the 25K Heads-Up for $100,000.  I got 3rd in the 1000 No Limit Hold'em Shorthanded for $60,000 and I cashed in six other WCOOP events - so my earnings on that are actually pretty high almost even with my live earnings.  I love to play online; especially the deep stack WCOOP events where you really let skill prevail."
Huck Seed, 40, won the 1996 World Series of Poker event.  He also made the final table of the 1999 WSOP.
Huck Seed was an electrical engineering student at Caltech and a member of Fleming House. He took a leave of absence in 1989, started playing poker, and never returned to college. Seed was a star player on Caltech's basketball team and is featured in the 2006 documentary Quantum Hoops.
And for those of you wondering, Huck Seed is the man's real name.
"That's my real name," Seed told the Missoulian Paper out of his native Montana. "When I was 7, I asked my dad why he named me what he did. He told me that he figured if I was ever famous - if I were to ever become, say, a famous baseball player - I wouldn't have to make up a name," he said smiling."
The structure was to be the best two of three matches, and Huck Seed took the first two.  
The National Heads-Up Poker Championship airs on NBC in April and continues for 6 weekend airings into May, at which time you can watch Huck Seed go up against Vanessa Rousso. 
Ace King, Gambling911.com