What are some of the hottest headlines in the world of poker? Here you will find all the latest juicy stories along with other important news and tournament results. A must read for the poker enthusiast with articles published throughout the day.
Breaking News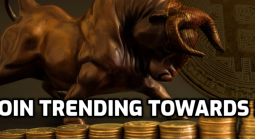 The price of Bitcoin was hovering around the $12K mark Monday evening. 
2020 is the year we all want to escape, unless of course you are an online casino operator, run a virtual meeting platform, or food/grocery delivery app.
Online casinos in Finland are becoming increasingly popular, and the increasing number of players is encouraging casino operators to launch new casinos.