Pirates the Darlings of Sports Handicappers Right Now
Published on:
Apr/12/2023
All the latest betting news on the Pittsburgh Pirates that should help bettors make smart decisions before pulling the trigger.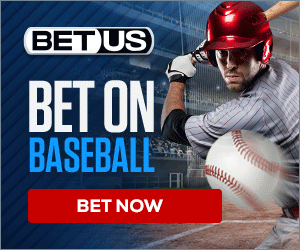 Pirates Hitting a Rough Patch
(May 19, 2023) - The Pirates have been on a downward spiral while Arizona are winners of five of their last six and own a 25-19 record.
Zac Gallen (6-1 with a 2.35 ERA) has won six of his last seven starts for the Diamondbacks.
Gallen delivered another strong performance in Saturday's victory over the Giants, allowing just two runs on five hits over 7 2/3 innings.
He's allowed five hits in 32 at bats (.152) versus Pirates hitters. 
Today's Hot MLB Pick: Pittsburgh Pirates as They Take on Nats Priced at Just -137
(April 30, 2023) - Pittsburgh has not been a very good team in recent years but the Pirates are for real so far in 2023.  Their poor showing has contributed to the current trend of 8-21 in the last 29 meetings in Washington.  Just be mindful that trend is starting to evaporate as the Pirates have won the last two nights here and look to sweep on Sunday.  Two of the hottest sports cappers are on the Pirates this day and we here at Gambling911 happen to like this play despite the possibility of a "sucker" price.  Our favorite stat: We tend to like betting against an average starter on a bad team coming off a win versus a good team.  Read More Here
Reds-Pirates
(April 20, 2023) - The Pirates were holding their own with a 12-7 record after shutting out the Rockies in Colorado.  Next up: The Cincinnati Reds.  Pittsburgh was 8-2 against the Reds in the last eight games of the series and 6-2 vs. the Reds in Pittsburgh.
Game 1 of this series had Pittsburgh as a -165 favorite.
Reds are 8-17 in their last 25 after allowing 5 runs or more in their previous game and 4-10 in their last 14 overall.
Pirates are 5-1 in their last 6 during game 1 of a series and 5-16 in their last 21 home games following a road trip of 7 or more days.
Pirates-Rockies
(April 16, 2023) - The Pirates entered their series in Colorado holding their own with a 9-7 record.  The Under was 11-2 in the last 13 meetings and it was 6-1 in the last 7 meetings in Colorado.  Two of the three games in this series ended up going Over, however.
The Pirates entered Game 1 as a +125 underdog.  The total was set at 11.5, keeping in mind this game was in the high altitude of Colorado.
Game 1 - Charles Blackmon, who's been hot, is solid against Pirates slated starting pitcher Rich Hill, going 3 of 9 with two home runs against him.  Colorado Rockies career statistics vs. Rich Hill were 9 hits in 40 for .225, so Hill has been pretty good going up against the Rockies. 
Game 1 - Pittsburgh Pirates career statistics vs. Kyle Freeland.  They were 13 of 51 at bats against him (.255), but no home runs.   Andrew McCutchen (.298) was the only Rockies batter playing well who has been solid against Freeland.  He had 3 RBIs against him.
Game 1 felt like an UNDER 11.5 game heading into this one.  It ended up going well OVER.
Pittsburgh would go on to shut out the Rockies 3-0.
Pirates-Cardinals Game Postponement, Suspension Possible Saturday: Series Betting Preview
(April 12, 2023) - Heavy rains and storms were anticipated for Saturday's game between the Pittsburgh Pirates and St. Louis Cardinals, likely resulting in delays and quite possibly a postponement should this forecast hold up. 
Pittsburgh is the team with the 7-4 winning record entering this series but the Pirates are 18-41 in the last 59 meetings and 3-8 in the last 11 meetings in St. Louis.
You can lock in the Pirates $20,000 payout on a $100 bet to win the World Series here.
Pirates 1-2 vs. Houston But 6-2 in Last 8
(April 12, 2023) - The Pirates opened their series against a sluggish Astros team at +170 but managed to lose that one.  But Pittsburgh was starting out the season strong.  Winners of five of their last seven, the Pirates were a +145 favorite on Tuesday.  That was an enticing number if you're looking to bet Houston, a little too attractive we felt and referred to it as "a sucker line".
Lo and behold, rookie Ji-Hwan Bae hit a game-ending three-run homer in the ninth inning, and the Pittsburgh Pirates beat the Houston Astros 7-4 on Tuesday night.
We will continue to monitor and see if the Pirates World Series odds improve.  Granted it's still early but Pittsburgh is starting the season on the right foot for sure.  They currently pay $20,000 for every $100 bet should it happen, so maybe lock this price in now.
Odds to Win the 2023 World Series (April 11, 2023)
Rot     Odds to win 2023 World Series     Moneyline
901     Houston Astros         +650
902     New York Yankees         +750
903     New York Mets         +900
904     Los Angeles Dodgers         +850
905     Atlanta Braves         +750
906     San Diego Padres         +900
907     Toronto Blue Jays         +1200
908     Philadelphia Phillies         +1600
909     Seattle Mariners         +2000
910     Cleveland Guardians         +2200
911     St. Louis Cardinals         +1800
912     Tampa Bay Rays         +1600
913     Texas Rangers         +5000
914     Minnesota Twins         +4000
915     Milwaukee Brewers         +2800
916     Chicago White Sox         +4000
917     Los Angeles Angels         +4000
918     San Francisco Giants         +5000
919     Baltimore Orioles         +6500
920     Boston Red Sox         +6500
921     Chicago Cubs         +8000
922     Miami Marlins         +10000
923     Arizona Diamondbacks         +12500
924     Detroit Tigers         +20000
925     Kansas City Royals         +20000
926     Cincinnati Reds         +20000
927     Pittsburgh Pirates         +20000 (Bet Here)
928     Colorado Rockies         +25000
929     Oakland Athletics         +50000
930     Washington Nationals         +50000
- Dan Shapiro, Gambling911.com