Sportsbook.com All New Live Casino - with Carrie Stroup
Published on:
Nov/27/2010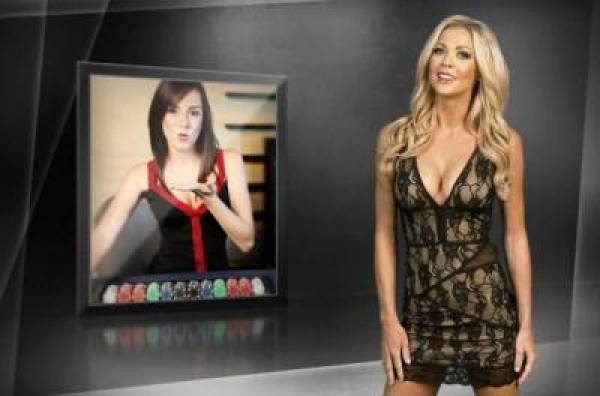 Sportsbook.com is probably best known as the place where everybody bets online on sports.   Visit their new online casino today and you'll quickly notice the staggering  number of download casino games.  There's over 150 of them!   Plus, online gamers will thrilled with the all new, sexy and fun Live Casino room, aptly named Vegas Live.  At Vegas Live, users will find live Roulette, live Baccarat and live Blackjack.  Online players may also chat with the gorgeous dealers. However, voyeurs be warned!  The live video stops streaming after five minutes of inactivity. Keep your finger on the mouse son!  To enjoy the full experience, customers need to ante up but don't let that discourage you from checking it out.   
There are games at every level and in the coming months, the dealers will be joined by Sportsbook.com's sensational spokesperson, Carrie Stroup,  at the high limit (5K) Blackjack tables. 
Click here to watch Carrie talk about the new Blackjack - and yes, she's super hot.
Or Check out Sportsbook.com spokesperson, Carrie Stroup's video here:  
 Here's what Sportsbook.com's customers that played on Thanksgiving are saying:
 John S, Houston – "Fabiola was fab.  Jeez, I must of tipped her more than 60 bucks!"
Ian W, Buffalo – "Awesome game.  Looking forward to cozying up with Miriam on the those cold winter evenings and giving my Vegas trip a miss"
For all Sportsbook.com's casino, click here and then click on the Casino link.