Gambling is enormously popular in Canada, and Canadians are generally well-provided with a variety of ways to safely and responsibly enjoy the pleasures of gambling. All forms of gambling establishment need to be licensed by the province or territory in which they are based, and the types of gambling on offer include casinos, provincial and federal lotteries, bingo games and sports betting (including at the racetrack). Many gambling institutions fund charities or religious organizations, while some casinos are run by First Nation people.
With online gambling, the situation is more ambiguous. Although there are state-run gambling sites available, no commercial online casinos have been granted a license to operate in Canada. Despite that, many offshore casino websites can be accessed within Canada and they are hugely popular. No-one has ever been prosecuted for gambling online in Canada and it seems likely that at some point the sites will be properly licensed and regulated if only for the tax revenue they could provide.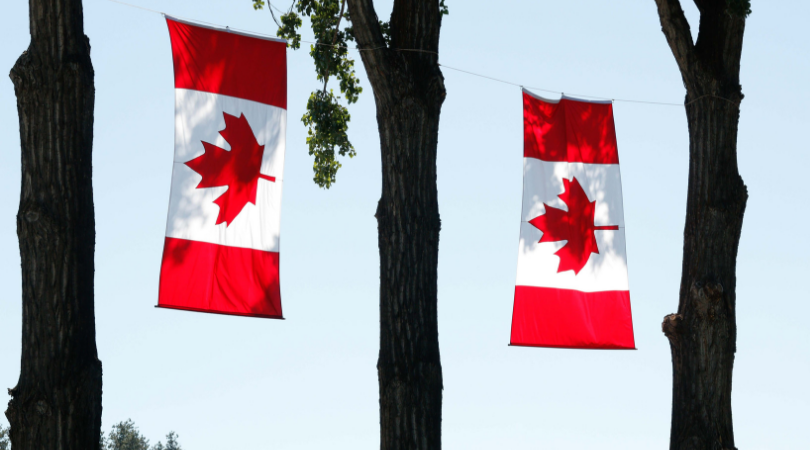 The origins of gambling in Canada
It's been found that the indigenous population of what would become Canada played games of chance as far back as 6000 BC, and that gambling on the outcome was common. During the Klondike Gold Rush fortunes were regularly wagered on games of cards; most popular was a game called Faro, though poker, blackjack and craps (with dice) were also played and wagered on.
The 1892 Canadian Criminal Code initially made all forms of gambling illegal, but it wasn't long before amendments and exceptions were made. Bingo and raffles, if carried out to raise money for charitable causes, were legalized in 1900, and in 1910 pari-mutuel betting on horse racing became permitted. In 1925 it was decided that agricultural fairs, fetes and exhibitions should be allowed to stage temporary gambling events.
Sweeping changes
The next major change came in the 1970s when a new law allowed both the federal and provincial governments to hold lotteries to raise funds for special projects. The first was launched in 1974, to sponsor Montreal's hosting of the 1976 Olympics. The implications of this law were far-reaching because it opened the gates to provinces being allowed to license other forms of gambling. That happened in 1985 when provinces and territories were given the option of legalizing gambling and to grant individual licenses to operators within their jurisdiction.
The first casinos
Many of the casinos in Canada are owned by the government but are operated by private companies. The first commercial casino to open its doors in the country was in Winnipeg in 1989. In 1993 Canada's second Casino opened in Montreal, and other provinces soon followed suit. However, Canada's oldest casino is officially Diamond Tooth Gertie's Gambling Hall in Dawson City, in the Yukon. Operated on behalf of the local community, Diamond Tooth Gertie's is open from May to September, and all profits go back to the town. It is the only legal permanent casino in the territory; otherwise, the law permits only three-day temporary gaming establishments, which must be run by a religious or charity organization.
Supporting the economy
In 2017 Canada's six gambling authorities reported that gambling generated $17.3bn annually, while the industry is currently thought to bring in over $20bn every year. That's more than in many other countries, including Argentina, Australia, China, France, Russia and Spain. The tax levied on the income helps support essential government programs, and the gambling industry supports the economy by providing thousands of jobs, both directly and indirectly. Canadian casinos also attract tourists into the country, especially from the US, where gambling is subject to some restrictions.
Benefits of regulation
Canada is still missing out on the many advantages of licensed online gambling, however, as mentioned before this form of gaming is hugely popular in the country. One of the world's oldest and most popular online casino providers, 888casino, has many regular Canadian players and numerous subscribers who sign up for the best casino games available to enthusiasts around the world. Granting these "offshore providers" (which are legally registered in the more liberal countries including Gibraltar, Malta and the UK) an official license to operate in Canada would cause them to pay taxes and also potentially employ Canadian citizens, while players would also enjoy the full protection of Canadian law.
The situation at present seems somewhat hypocritical and ridiculous, as over 1000 unlicensed sites operate in Canada and no player has ever been prosecuted for playing on one of these online casino websites. By turning a blind eye, the Canadian government is tacitly allowing these offshore providers to operate in the country but is failing to derive any economic benefits from doing so. Licensing would also allow the criminal element in this business to be weeded out; fraudulent and untrustworthy sites could be prosecuted or would go out of business as players would naturally gravitate towards those licensed sites run by trustworthy operators like 888.
Looking forward
At the moment Canada is stuck at the halfway point between the over-prohibitive US model and the far more liberal and workable UK one. And with even the USA looking likely to relax its stance on online gaming in the future, surely Canada should look to the UK when reforming its gambling laws. In Great Britain a gambling yield of nearly £14bn provides a major boost to the national economy- and roughly a third of the tax revenue comes from online casinos. A part of that also goes towards programs that support problem gamblers, which is another way that Canada could benefit from following Britain's example.
With land-based casinos being legal on a province-by-province basis, while online casinos are denied a license, a more open marketplace would be fairer and more beneficial. Allowing Canadian citizens to play in the comfort and safety of their own homes separates gambling as a responsible adult activity from any problem behaviors that may be associated with land-based casinos, such as public drunkenness or criminal gangs preying on the unwary. Over the years the Canadian gambling scene has matured as its citizens have been given greater freedom to decide for themselves how to spend their money, and it seems certain that proper regulation and licensing of online casinos will be the next step.