Among the online casino games offered up at Lock Casino is Red Dog Poker.
What is Red Dog Poker exactly? 
With roots in America's old West, Red Dog is a game of chance that lets you sink your teeth into some big prizes. In Red Dog, you are dealt two cards, face up. You decide if the next card you draw will rank between the first two cards. Feeling wary? Continue without raising your bet.
Lock Casino utilizes Real Time Gaming software for all of its online casino games.  With RTG, the usual rules are followed. Two decks are used, which results in a house edge of 3.08%.  This typically falls to 2.751% when eight decks are used.  The house edge is lower than with Blackjack. 
From Wikipedia: 
The game only uses three cards at a time, which are ranked as in poker, with aces high. Suit is irrelevant. A wager is placed, and two cards are placed face up on the table, with three possible outcomes:
•   If the cards are consecutive in number (for example, a four and a five, or a jack and a queen), the hand is a push and the player's wager is returned.
•   If the two cards are of equal value, a third card is dealt. If the third card is of the same value, then the payout for the player is 11:1, otherwise the hand is a push.
•   If neither of the above is the case (for example, a three and an eight), then a spread is announced which determines the payoff (a 4-card spread, in this example), and a third card will be dealt. Before dealing the third card, the player has the option to double his bet. If the third card's value falls between the first two, the player will receive a payoff according to the spread; otherwise the bet is lost.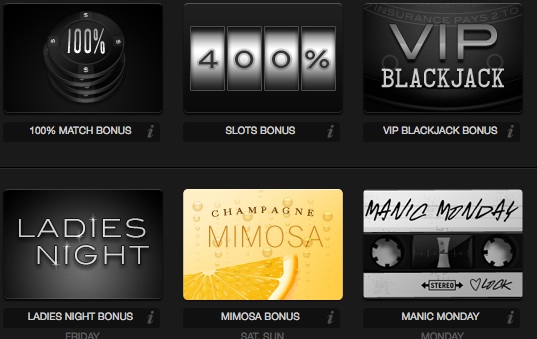 Lock Casinoalso offers blackjack 21, online craps, roulette, pai gow poker, Sic-Bo, Caribbean Hold'em and several dozen other online casino games.  Use bonus code GAMBLING911 to get up to a $2500 cash bonus when you join today (100 percent on initial deposit/bet)