Online casino games now being offered from Lock Casino as of June 10, 2011 include Sic Bo (骰寶) or hi-lo in the Philippines.  Sic Bo is played as as dai siu in Macau. 
Also known as tai sai (大細), dai siu (大小), big and small or hi-lo is from the ancient Chinese civilization comes a game where you predict what will turn up with the toss of the dice. Sic Bo offers a variety of betting options and allows you to place multiple bets at once. You can bet that specific numbers will turn up, a specific pair of numbers will be rolled, a specific three of a kind will turn up and much more. Sic Bo offers high payouts for its most rare combinations. 
The literal meaning of Sic bo (骰寶) is "precious dice", while dai siu and dai sai mean "big [or] small".
Sic Bo strategy was offered by the great online casino guide Wizard of Odds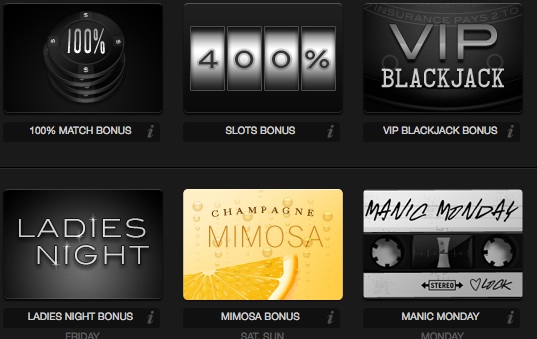 Bet on any specific number from 1 to 6. If chosen number appears 1 time bet pays 1 to 1, if it appears 2 times bet pays 2 to 1, and if it appears 3 times it pays 3 to 1 (in Atlantic City and Macau). Probability of 1 match is 34.72%, 2 matches is 6.94%, 3 matches is 0.46%. House edge of 7.87% (in Atlantic City and Macau). In Australia three matches pays 12 to 1, for a house edge of 3.70%.
Macau-Only bets are Odd and Even.  These are never used in the US and not likely to be found online.  The house edge is 2.78 percent in both cases. 
Here are your best bets in Sic Bo(骰寶).  The total of 4 and 17 pays 50 to 1 odds in Macau, 60 to 1 in Atlantic City and 62-1 in Australia.  Small wins on total of 4-10, except for a three of a kind. 48.61% is the probability of winning with even pay and a house edge of 2.78%.  Big wins on total of 11-17, except for three of a kind with a probability of winning at 48.61 percent, even pay and a house edge that is the same as Small. 
You don't have to go to Macau or Australia to play Sic Bo (骰寶).  Lock Casino has the game online.  Get a 400% match up to $2,000 in bonuses.
- Payton O'Brien, Gambling911.com Senior Editor