5 Reasons Why Bitcoin Gamblers Should Avoid Coinbase Like The Plague
Published on:
Dec/01/2022
Coinbase is arguably one of the most popular cryptocurrency exchanges in the world right now. They offer fiat currencies in 32 different countries. The San Francisco based company was established in 2012 and has grown significantly in the last 5 years.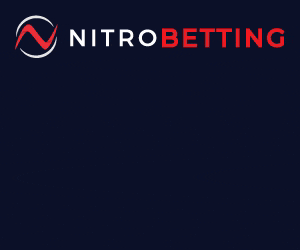 The company serves as a digital exchange for a number of cryptocurrencies including Bitcoin, Litecoin, and Ethereum. Coinbase is reported to have as many as 13,300,000 global users as of November 2017.  By November 2022 that number had jumped to 73 million.
Coinbase processes Bitcoin transactions and offers storage options in 190 countries across the globe. Thousands of online gamblers have opened accounts with Coinbase to buy and sell cryptocurrency en route to their favorite casino, sports betting, and Bitcoin poker sites. Coinbase is an easy choice thanks to their ubiquity and simple interface.
Unfortunately, players taking the easy road with Coinbase are likely walking blindly into a pothole-ridden path of invasive questions, account closures, and government tracking.'
And it gets worse for those looking to use their XRP, XLM, BCH, and ETC for gambling online, or any other activities for that matter.  CoinBase announced it will stop supporting these coins beginning January 2023.
Let's take a look at the biggest reasons online gamblers are sitting on a ticking time bomb by conducting cryptocurrency business with Coinbase.
1. Coinbase takes FinCEN to the extreme and may share information with the IRS
Based on recent reports and complaints that have been raised against Coinbase, online gamblers will seriously need to rethink about maintaining their relationship with Coinbase. This is especially true for online gamblers in the United States.
Online gamblers based in the U.S could have their Coinbase accounts suddenly suspended due to Coinbase's stringent rules and regulations.
This is because Coinbase has to abide by the framework imposed by the Financial Crimes Enforcement Network (FinCEN) which comes under the U.S Treasury Department. This is also true for gamblers outside the U.S, because Coinbase cannot be seen as endorsing any kind of gambling activity.
Coinbase has also been specifically named as a target of an IRS probe in the past.
This past July it was revealed that the SEC was looking into whether the platform was offering unregistered securities.
2. Using Coinbase defeats the privacy afforded to online gamblers by cryptocurrency
The online gambling industry was one of the first markets to embrace cryptocurrencies such as Bitcoin and Ethereum, as the blockchain technology used by these cryptocurrencies worked very well for online gambling operators.
Online gamblers in general want to keep their identity anonymous and their financial information confidential. When using cryptocurrencies to play at online gambling websites, they succeed in doing exactly this.
This is why a number of online gambling sites such as America's Cardroom are accepting as many as 60 different cryptocurrencies. This allows players from all over the world to use the cryptocurrency of their choice and gamble at their favourite online gambling websites.
Coinbase is silently collecting data on how their customers spend their coins. They are also carefully monitoring whether their customers are linking their accounts to online gambling websites. This information is shared directly with FinCEN and other government bodies thereby exposing the customer's identity and spending habits.
3. Accounts suspected to be used for online gambling are unceremoniously closed
If you are an online gambler and use a Coinbase account, our advice is to move elsewhere quickly. This is because Coinbase has shut down a number of accounts recently due to the fact that these particular accounts were linked to online gambling websites.
In short, Coinbase limits the freedom that an account holder should enjoy when using cryptocurrencies. Coinbase dictates what websites the account holder can be affiliated with and has decided that online gambling websites cannot be accepted.
4. Coinbase provides no recourse or appeals for its users
Once Coinbase decides to suspend your account, you really have no recourse to a hearing or any means of getting that decision overturned.
Coinbase users have complained that they have suddenly received an email, informing them that their account will no longer be supported. While they have the rights to withdraw their funds, they have no right to appeal the decision.
Coinbase users who have tried to contact customer support have said that they got no help and have had to accept that their account is permanently suspended.
5. There are simply better Bitcoin exchanges out there
Coinbase isn't the only cryptocurrency exchange out there.
A simple Google search will give you a number of reputed cryptocurrency exchanges with much cleaner reputations.
Online gamblers in the United States who have made the decision to drop Coinbase can register with cryptocurrency exchanges like Kraken and Gemini, neither of which seem to target online gamblers or trace transactions with the same zeal as Coinbase.
Kraken is a popular U.S based Bitcoin exchange that provides services in the European Union, Canada, Japan and America.
Gemini is a next generation cryptocurrency platform that offers services to the U.S market. However, Gemini is restricted in certain states.  
Best practice: always use your own Bitcoin wallet before transacting with an online gaming site
Should you decide to take the risk and continue with Coinbase, then we advise you to never link your Coinbase account with any online gambling website. You should also never transfer any funds from your Coinbase account directly to an online gambling website.
What you will have to do is open an e-wallet, if you don't have one already. There are a number of reliable Bitcoin wallets such as Electrum and Bitpay for desktop and Bread, Mycelium, or Airbitz for mobile. You then use your wallet as a middleman to eliminate a direct link from the exchange to an online poker, casino, or sports betting site.
Using a Bitcoin wallet you control to deposit and withdraw from online gaming sites is wise not only with Coinbase, but with any Bitcoin exchange.
While this is a more tedious process, it's simply smarter to protect your own privacy and prevent invasive questions or, at worst, a complete closure of your exchange account.
- Aaron Goldstein, Gambling911.com