Odds on Who Will Be Mr. Irrelevant - Position - 2023 NFL Draft
Published on:
Apr/20/2023
Who will be this year's Mr. Irrelevant in the NFL Draft? 
BetUS has odds on who and what position will be selected as this year's Mr. Irrelevant.
The term refers to the last pick in the draft.
Last year's Mr. Irrelevant was none other than quarterback Brock Purdy, who would go on to start for San Francisco last season following an injury to Jimmy Garoppolo, who has now signed with the Las Vegas Raiders. 49ers GM John Lynch said Purdy "has earned the right" to be the starter in 2023 following a successful outing.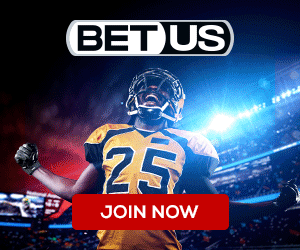 Brock Purdy Wild-Card Performance 2023
Stat     Figure     Rank (among 12 playoff QBs)
Overall Grade     73.6     6th
Passing Grade     67.3     6th
Adjusted Comp. %     67.9%     7th
Big-Time Throw %     3.2%     6th
Turnover-Worthy Play %     0%     T-1st
Purdy is currently recovering from a torn UCL suffered in the NFC Championship Game.
Rot     Final Pick Of The 2023 NFL Draft     Moneyline
7001     Defensive Player or Punter         -115
7002     Offensive Player or Kicker         -115
Jaren Hall, Jake Haener, Stetson Bennett were among the early favorites to be selected last.
Being picked last has its perks. Paul Salata, who played football for the University of Southern California, the NFL, and the Canadian Football League, created the Mr. Irrelevant Award.
"We established Irrelevant Week to drive home an important message – that it's not a negative to be picked last in the NFL Draft; rather, it's an honor to be drafted at all," Salata explained on an 'about' page for Irrelevant Week. "The last draft pick's demonstration of perseverance is [a] lesson that resonates not only with NFL players and fans, but also with people everywhere."
More NFL Draft Markets
Draft by Player
Draft by Position
Draft Matchups
Draft Selection
Draft Specials
First Round
Mr. Irrelevant
Overall Picks
Team to Draft
Top 10
Top 5
Find All Your NFL Draft Prop Bets Here
- Mary Montgomery, Gambling911.com