Next Pistons, Raptors, Suns Head Coach Odds Updated
Published on:
May/30/2023
With two of the five NBA head coaching vacancies filled, the Pistons, Raptors and Suns are still looking for their next locker room leader.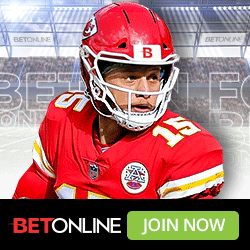 We've updated coach odds for those three clubs, which you can find below.
Kevin Ollie and Charles Lee are the favorites in Detroit while former Nets coach Steve Nash is the favorite for the Raptors. JJ Redick is second on the Toronto board.
As far as the Suns, there are only three candidates listed, and Kevin Young has "seen a good amount of wagers over the last 24 hours," according to the sportsbook. Young is a massive odds-on favorite over Frank Vogel and Doc Rivers.
Suns Next Head Coach             
Kevin Young                  -1000
Frank Vogel                  +500
Doc Rivers                    +700
Pistons Next Head Coach                     
Kevin Ollie                    +350
Charles Lee                   +400
Jarron Collins                +600
Ime Udoka                    +700
Brian Keefe                   +900
Josh Longstaff               +900
Mike Budenholzer         +900
Kenny Atkinson             +1000
Jay Wright                    +1200
Jerry Stackhouse           +1400
Scott Brooks                 +1400
Sam Cassell                   +1600
Adrian Griffith               +2000
Rex Kalamian                +2000
Frank Vogel                  +2200
Becky Hammon             +2500
Chris Quinn                   +2500
Greg Buckner                +2500
Jerome Allen                 +2500
Ryan Bowen                  +2500
Sean Sweeney               +2500
Stephen Silas                +2500
Raptors Next Head Coach                    
Steve Nash                   +300
JJ Redick                       +400
Mike Budenholzer         +500
Sergio Scariolo              +600
Monty Williams            +700
Frank Vogel                  +800
Becky Hammon             +900
Earl Watson                  +1000
Jerry Stackhouse           +1200
David Adelman             +1400
Charles Lee                   +1600
Kenny Atkinson             +1800
Chris Quinn                   +2000
Sarunas Jasikevicius      +2000
Sam Cassell                   +2200
Dave Joerger                 +2500
Ettore Messina             +2500
Rex Kalamian                +2500