Michigan Wolverines Total Wins Odds 2023: Still Favored to Win Over 10.5 Despite Harbaugh Suspension
Published on:
Aug/21/2023
The Michigan Wolverines are favorites to win OVER 10.5 regular season games, this despite the team imposing a three-game suspension for head coach Jim Harbaugh to begin the 2023 season, stemming from alleged violations committed during the COVID-19 dead period, a source told ESPN.
Michigan has a 59.3% chance of eclipsing its season win total over/under (10.5) based on the current odds of -135. The Wolverines ranked 24th-best in total offense (458.8 yards per game) and sixth-best in total defense (292.1 yards allowed per game) in 2022.
What effect will the Harbaugh suspension have on the first three games? 
Probably very little.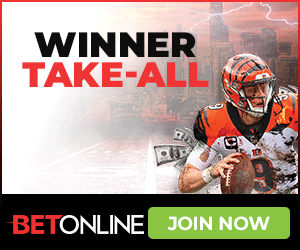 The Wolverines were coming in as a -35.5 home favorite against East Carolina in Week 1.  They'll face a UNLV team that is favored to win UNDER 6 regular season games in 2023 and a Bowling Green team in Week 3 that will be lucky to win five regular season games. 
They might as well have gone for the Superfecta with Rutgers in Week 4.  The Scarlett Knight are expected to win no more than four regular season games in 2023.  Michigan does not play on the road until Week 5.
Sept 2 East Carolina
Sept 9 UNLV
Sept 16 Bowling Green
Sept 23 Rutgers
Sept 30 at Nebraska
Oct 7 at Minnesota
Oct 14 Indiana
Oct 21 at Michigan State
Oct 28 OPEN DATE
Nov 4 Purdue
Nov 11 at Penn State
Nov 18 at Maryland
Nov 25 Ohio State
Harbaugh faces a Level I violation for not cooperating with or misleading NCAA investigators about the alleged violations.
The move is believed to be an effort to curry favor with the league by demonstrating the school's desire to soften the potential ruling from the NCAA.
The NCAA had issued the following statement in regard to the alleged infraction:
"The Michigan infractions case is related to impermissible on and off-campus recruiting during the COVID-19 dead period and impermissible coaching activities -- not a cheeseburger," Derrick Crawford, NCAA vice president of hearing operations, said in the statement, referring to the simplistic characterization of the violations in some media reports. "It is not uncommon for the [committee on infractions] to seek clarification on key facts prior to accepting. The COI may also reject an NR [negotiated resolution] if it determines that the agreement is not in the best interests of the Association or the penalties are not reasonable. If the involved parties cannot resolve a case through the negotiated resolution process, it may proceed to a hearing, but the committee believes cooperation is the best avenue to quickly resolve issues."
- Tyrone Black, Gambling911.com