Messi to Miami - How Soon Will He Play With Inter Miami, Latest Odds
Published on:
Jun/07/2023
Lionel Messi, widely considered among the greatest soccer players of all time, is heading to Inter Miami.  This could change the face of Major League Soccer in the US.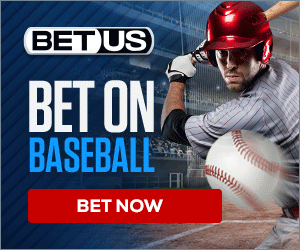 The former Barcelona and Paris Saint-Germain superstar announced on Wednesday that he is heading to the States.
Messi's contract with PSG expires at the end of this month.
From ESPN:
Commercially, Messi will bring eyeballs to U.S. domestic soccer like nobody before him. More than Beckham, more than Zlatan Ibrahimovic -- and for old-timers, more than Johan Cruyff, Franz Beckenbauer and Pele, if only because we live in a far more connected world today. Messi is not a natural pitchman, lacking both Ibrahimovic's quotability and Beckham's charisma, but hey: he's Messi. He delivered the World Cup for Argentina less than six months ago, he has seven Ballons d'Or at home (winning the last of those 18 months ago) and he has scored more than 800 goals for club and country in his career.
Inter Miami currently has the second longest odds to win the MLS Cup in 2023.
Messi's next matches are likely to be exhibitions with Argentina against Australia on June 15 at Beijing and at Indonesia in Jakarta four days later — and then his Inter Miami debut figures to be sometime in July.
Current Inter Miami Coaching Odds
Rot     Itner Miami Next Head Coach (Interim Does Not Count)     Moneyline
1101     Javier Morales         +250
1102     Gerardo Martino         +250
1103     Brendan Rodgers         +700
1104     Rafael Benitez         +800
1105     Steve Cherundolo         +900
1106     Jim Curtin         +900
1107     Marcelo Bielsa         +1000
1108     Steven Gerrard         +1200
1109     Ole Gunnar Solskjær         +1600
1110     Zinedine Zidane         +1800
1111     Antonio Conte         +3000
1112     Julian Nagelsmann         +3500
1113     Graham Potter         +5000
1114     Gary Neville         +6000
1115     Christophe Galtier         +6000
1116     Arsène Wenger         +10000
1117     Pep Guardiola         +15000
- Alistair Prescott, Gambling911.com