Logan Paul Issues Apology to Dillon Danis' Mother After Calling Her a 'Prostitute'
Published on:
Sep/03/2023
Things are really getting ugly ahead of the October 14 bout between YouTube influencer turned WWE superstar Logan Paul and Dillon Danis.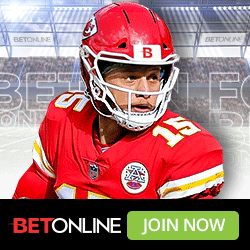 The latter continues to share a sexually-themed video of Paul's fiancée, the Danish model Nina Agdal, in which she begs for sex and claims it's "the longest I've gone without sex". 
Paul shot back by attacking Danis' mother, Nikki Danis, by referring to her as a prostitute then seemingly regretting it.  To be clear, there is zero evidence to suggest Ms. Danis ever worked as a prostitute.
"I didn't wanna do that. Nikki, I'm sorry, I'm f*cking sorry. I swear to God I didn't wanna do that. [You did it] And you're right. You're right. I did do it. And I did it because I was pushed to a line 'cause my opponent crossed a line and I shouldn't have stooped to his level. I shouldn't. Nikki, I'm f*cking sorry. You raised a scumbag, you did. He's a bad person. And he got me to a place where I didn't wanna go," Paul apologized.
Nikki and Dillon are pictured below at a football game.
But Dillon's behavior is far from appropriate either. He has reportedly been sending actual and photoshopped pictures of Logan's fiancee Nina Agdal to her ex-boyfriends and other famous people.
BetOnline set odds on the fight, and Paul is a massive favorite.
Fight Odds
Logan Paul -1000
Dillon Danis +600
Shortly after a presser that went off the rails, BetOnline released odds on Paul taking on another opponent in the event Danis backs out.
Logan Paul +120
Mike Perry -150
Regardless of who Logan Paul fights, the action will be heavy for the books.
Paul's previous appearance was the clash against Floyd Mayweather in June 2021.  The was an exhibition match and it attracted tons of traffic to the Gamlbing911.com website.  BetOnline was one of the few websites to take bets on that bout.
- Tyrone Black, Gambling911.com