Updated LLWS Champion Betting Odds - 2023
Published on:
Aug/21/2023
The 2023 Little League World Series tournament field is now down to two teams as the championship game is set for Sunday at 3 pm ET.  California (El Segundo) is set to face off against Curacao.  California comes in at -225, Curacao +185.  Be sure to check out BetOnline for all your football and Baseball betting needs (California residents are welcome).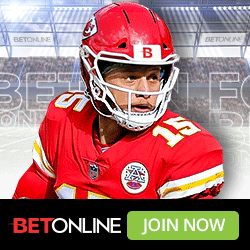 Before the championship game takes place, Southwest Texas will face off against Asia - Pacific - Chinese Taipei.  You can bet on this game as well with a starting time of 11 am ET.  Texas is a +425 dog versus Taipei at -600.  Texas would pay out $425 for every $100 bet with a win here.
August 21 Update
We've updated our odds for the LLWS championship for both the United States and International brackets. On the U.S. side, Southern California remains the favorite. Also, with just one victory under its belt so far, Chinese Taipei has the best odds to come out of the International bracket, unseating Curacao as the favorite.
For the overall champ, the odds slightly point toward an international team taking home the title. They have -165 odds while any U.S. team has +135 odds for the 2023 LLWS Championship game.
Here are today's game lines, and you can find the bracket odds below:
August 21 Odds
 
Curacao -550
Venezuela +400
Tennessee -150
Washington +120
Japan +375
Chinese Taipei -500
Texas +300
California -400
Little League World Series game lines are subject to change and will be updated in real-time on this page: https://www.betonline.ag/sportsbook/baseball/little-leag/little-league-world-series
LLWS International Champion              
Chinese Taipei (Asia Pacific)       +125
Curacao (Caribbean)                  +250
Tokyo (Japan)                           +300
Venezuela (Latin America)         +550
Veraguas (Panama)                   +750
Tijuana (Mexico)                       +1400
LLWS United States Champion             
Southern California (West)        +150
Washington (Northwest)           +225
Tennessee (Southeast)              +300
Texas (Southwest)                     +450
Nevada (Mountain)                   +1200
Rhode Island (Metro)                +1200
2023 LLWS Championship                    
International Team                   -165
US Team                                   +135
- BetOnline Press