Is PrizePicks Legal in Louisiana?
Published on:
Sep/13/2023
Sorry, the popular DFS app PrizePicks is not available in Louisiana.  If you are looking to bet on games or individual players, why not try BetUS.  They offer hundreds of great player props to those 18 and up.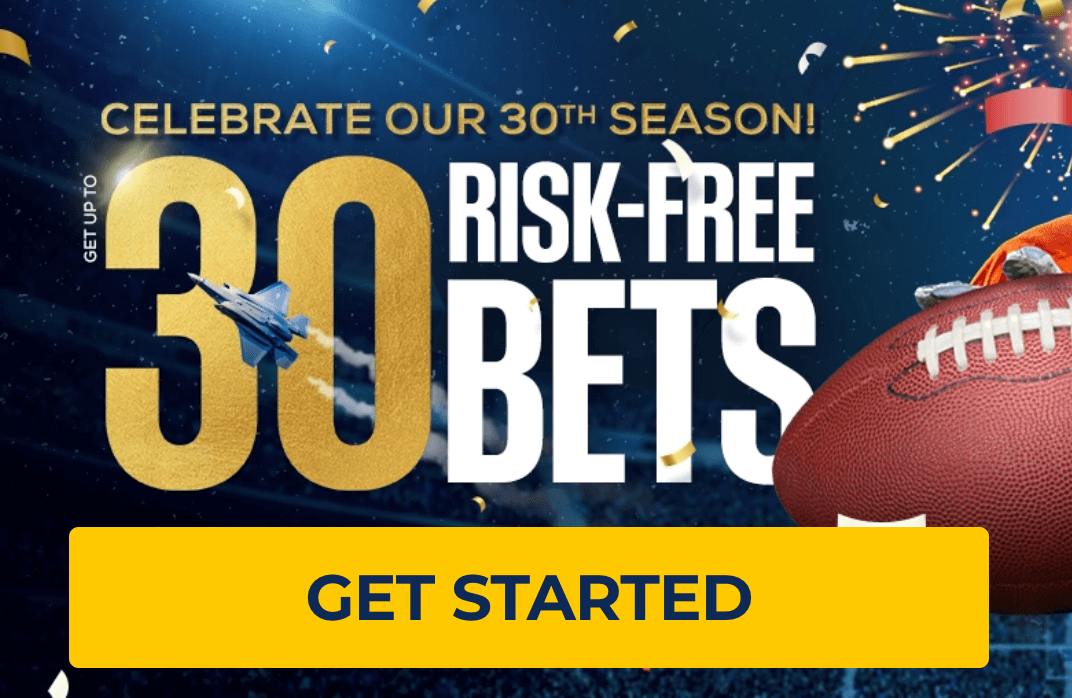 Bet Player Props for Real Money
Here were some sample player prop bets for the 2023 Week 1 LSU game against Florida State.
Jayden Daniels Over/Under total passing yards: 232.5
Noah Cain to score the first touchdown: Pays $65 for every $10 bet, $650 for every $100 bet
Noah Cain 3+ touchdowns: Pays $1900 for every $100 bet
Jayden Daniels passing: 263+ pays $13.50 for every $10 bet or $135 for every $100 bet
Jayden Daniels rushing: 75+ pays $18.40 for every $10 bet or $184 for every $100 bet
Malik Nabers receiving: Pays $15.60 for every $10 bet for 88+
LSU @ Mississippi State
"We played the right way for four quarters," Tigers head coach Brian Kelly said of the lopsided win over Grambling the week before. "Now we need to take that against an SEC opponent. That's the next challenge."
On paper at least, this should be another Tigers victory as they come into this game as the -9.5 favorite.  That number hadn't changed throughout the first half of the week leading up to this game.
LSU is still rated at No. 16 on Sagarin (83.86) while Miss State comes in at No. 38 (77.06) with its 2-0 record.  We get a number of -4.56, indicating a significant 5-point overlay. When we see this, it's important to check on injuries.  The Bulldogs secondary is a bit depleted with safety Ja'Kobi Albert out for the season but he's not worth a 5-point difference and his injury was preseason so that's already factored in.
Overlays in this spread range though have tended to be good to the favorites despite overlays greater than five points in general tending to be more beneficiary for the dog.
Comparables last year included:
The two closest comparables witnessed the underdogs covering.
FLA +10 to +9.5 FSU.  The road dog FSU didn't just cover, they won by 7 points.  Here we had an overlay of 3 to 3.5.
LSU -9.5 to -10 Texas A&M.  The Aggies also covered and won and there was an overlay of 3 to 3.5.
The next two games were pushes for many with the total falling on the number 10.
Syracuse +10 / +9.5 Wake.  The home favorite Wake covered and pushed with 10 point win and we had an overlay of close to 2 points.
Texas Tech -10 / -9.5 vs. Oklahoma State whereby the favorite, Oklahoma State, managed to cover with a 10 point win (push for those who had them at -10).  There was an overlay of 1 with the 9.5.
Texas -9.5 vs. KU also saw the favorite win, however, we had an underlay on that line of 3.5.
Using the current spread, the Bulldogs are 6-3 Against The Spread vs. LSU in the last nine meetings.
Mississippi State +10 (available as of Wednesday at DraftKings) looks like the more likely outcome.
LSU vs. Grambling Week 2
Jayden Daniels threw for 5 TDs and 269 yards as No. 14 LSU routed Grambling 72-10 following an embarrassing Week 1 loss to FSU.
LSU @ FSU Week 1
The line opened Tigers -2.5 and has only moved down a half point at a handful of sportsbooks.  It will be played in Orlando, giving the Noles what is pretty much home field advantage.
We get a line of LSU 3.68, suggesting an underlay of 1. Last year's Gambling911.com college football betting model suggests a strong edge for LSU at this number.
This is the only game matching ranked opponents: No. 5 LSU, No. 8 Florida State.
The Seminoles won a wild Week 1 game last year in New Orleans against the Tigers. Neither was ranked at the time.
This will be the biggest matchup of Week 1 in college football but it's a 7:30 pm Sunday game - LSU vs Florida State | College Football Week 1 Predictions @BetUS_Official https://t.co/2PKyrEH8BM via @YouTube

— gambling911 (@gambling911) September 2, 2023
LSU vs. Florida State Game Props
LSU @ Florida State
1st Quarter Margin of Victory
17564     LSU by 7 Pts or More         +155     
17567     Florida State by 7 Pts or More         +300     
17565     Tie         +300     
17563     LSU by 1 to 6 Pts         +600     
17566     Florida State by 1 to 6 Pts         +750     
LSU @ Florida State
First Score of Game
17550     LSU Touchdown         +130     
17553     Florida State Touchdown         +150     
17554     Florida State Field Goal         +600     
17551     LSU Field Goal         +625     
17555     Florida State Safety         +5000     
17552     LSU Safety         +5000     
LSU @ Florida State
Margin of Victory
17542     Florida State by 1 to 6 Pts         +375     
17534     LSU by 1 to 6 Pts         +400     
17543     Florida State by 7 to 12 Pts         +550     
17535     LSU by 7 to 12 Pts         +550     
17536     LSU by 13 to 18 Pts         +750     
17544     Florida State by 13 to 18 Pts         +800     
17537     LSU by 19 to 24 Pts         +1200     
17545     Florida State by 19 to 24 Pts         +1400     
17538     LSU by 25 to 30 Pts         +1800     
17546     Florida State by 25 to 30 Pts         +2000     
17539     LSU by 31 to 36 Pts         +2500     
17547     Florida State by 31 to 36 Pts         +3000     
17540     LSU by 37 to 42 Pts         +4000     
17548     Florida State by 37 to 42 Pts         +4500     
17541     LSU by 43 Pts or More         +4500     
17549     Florida State by 43 Pts or More         +5000
- Ean Lamb, Gambling911.com