Published on:
Sep/14/2023
BetUS has long welcomed gamblers from North Carolina over much of their now 30 years in business.  The company is licensed internationally, however, it will not be under regulation of the state.  Betting from North Carolina is currently, and will continue to be, available at BetUS.  Scroll down for your college football betting updates for UNC, NC State and Wake Forest.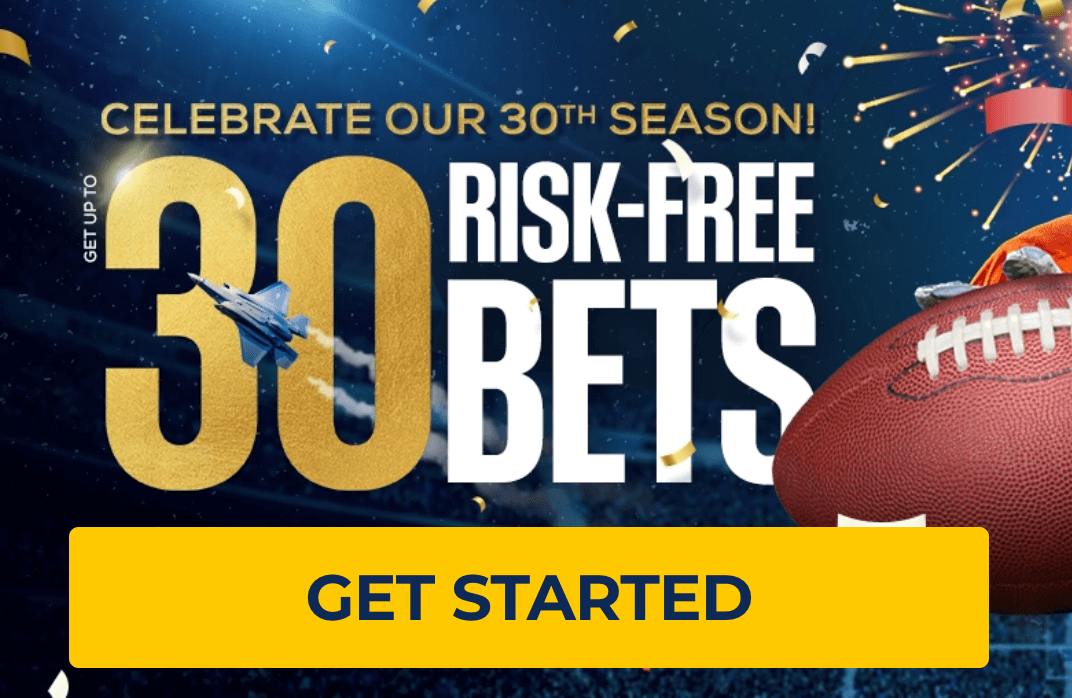 UNC, NC State and Wake Forest Football 2023
Futures
UNC - Over/Under 8.5 (Over -120)
NC State - Over/Under 6.5 (Over -145)
Wake Forest - Over/Under 6 (Over -120)
Week 3 Preview
UNC Tar Heels
These two teams have never played each other (Minnesota @ UNC).
Minnesota takes on #20 North Carolina for a fun Week 3 matchup. Both teams come into the game at 2-0. North Carolina is a 7.5 point favorite by NCAA football odds. Should you look to the side, total, or props to make the winning NCAAF pick for this game? BetUS host Parker Fleming, and expert handicappers Kyle Hunter and Corbie Craig preview College Football Week 3 game between Minnesota and North Carolina. They'll go over the best value college football odds available and betting trends and share their College Football expert predictions, CFB picks and best bets.
Minnesota vs North Carolina | College Football Week 3 Predictions, Picks... https://t.co/cs3K4u4ylE via @YouTube

— gambling911 (@gambling911) September 14, 2023
We get a line on this game of UNC -6.5 to -7.5.  The number we come up with is 4.61, indicating an overlay of 2 to 3 points. The Sagarin numbers are No. 26 North Carolina = 79.33, No. 34 Minnesota = 77.41 with home field advantage set at 2.24 this week.
Comparables from last year include:
Illinois +7.5 to +6.5 Wisconsin with the road dog covering.  This one was on the money, however.
It was more common for the favorite to win in this line range of 6.5 to 7.5, we would note.
West Virginia +6.5 / +7.5 Iowa State with home favorite Iowa State covering and winning big.  Our number was Iowa State 7.21 and this line was accurate.
FSU -6.5 to -7.5 Syracuse.  The road favorite FSU covered and won by a lot.  FSU 5.23 Overlay of 1 to 2 points.
This season we have Utah -6.5 to -7.5 Baylor with Utah winning by 7 point and both teams coming through depending on which number was bet.  Here you have an overlay of between 1.5 to 2.5.  The push was somewhat common in this range last year as well.
We had UAB +6.5 to +7.5 Georgia Southern last week and the favorite, Georgia Southern, winning big.  This one was on the money.
UNC has the edge in covering the +7.5 spread here.  Action was as much as 75% on North Carolina and the oddsmakers are acting accordingly.
Charlotte 49ers
Charlotte is a +7.5 home dog versus Georgia State. 
Georgia State is rated No. 96 on Sagarin this week (64.17).  Charlotte comes in rated No. 141 (55.61) and they get the home field.  We get a line of 6.32.  That's an overlay of 1.
Week 2 Preview
NC State Wolfpack
The Wolfpack will come into their game against Notre Dame as a +7.5 dog.  The line has wobbled a bit between 6.5 and 7.5.
NC State is rated No. 43 at Sagarin (75.80) with home field advantage of 2.90.  We get a line of 7.24, which is on the money here.
Wake Forest Demon Deacons
The Demon Deacons opened as a -12.5 favorite hosting Vanderbilt.  The line here has dropped to 10 as of Wednesday.
Wake is rated No. 56 in the nation (73.29).  We get a line of 14.41 suggesting an underlay of between 2 and 4. An edge is given to Wake Forest in covering the +10 spread.
UNC Tar Heels
#16 ranked North Carolina hosts Appalachian State with the line ranging anywhere from UNC -17.5 to -19 after opening at -15.5.
Duke Blue Devils
Duke will face off against Lafayette in Week 2.
Week 1 Recap
UNC Tar Heels
North Carolina's Drake Maye threw two touchdowns and made it easy in a win over the South Carolina Gamecocks, 31-17. Maye also threw for 269 yards.  The defense also contributed nicely, showing improvements over last year's subpar performance.
"How about that defense?" Maye said. "After the App State game last year the narrative shifted to our defense wasn't worth a crap. (But) they put a lot of people on notice with this game tonight and I'm happy for them. I knew it was coming because they gave (the offense) problems all fall camp."
Duke Blue Devils
Duke stunned Clemson Monday night 28-7, entering the Top 25 rankings as a result.
"The Blue Devils were one of the most improved teams in college football last season, but not many gave them a chance against Clemson. After all, they had lost their previous five meetings to the Tigers by an average of 31 points. But coach Mike Elko has done a masterful job since taking over Duke a year ago -- and his team outcoached and outplayed Clemson in a 28-7 victory Monday night, a stunning victory in every facet. Quarterback Riley Leonard outplayed Clemson's Cade Klubnik, with 273 total yards and a score. It was Duke's first win over an AP Top 10 team since Sept. 30, 1989, when Steve Spurrier was the coach. The team they beat? Clemson. Spurrier and members of the 1989 team happened to be at the game, watching yet another historic moment in Duke football history." - Andrea Adelson, ESPN
Wake Forest Demon Deacons
Mitch Griffis threw for 3 touchdowns to lead Wake Forest past Elon 37-17 in the season opener.
NC State Wolfpack
North Carolina State quarterback Brennan Armstrong threw for 155 yards and ran for 96 yards and two touchdowns to lead the Wolfpack to a 24-14 road win Thursday over UConn in the season opener for both teams.
BetUS (International) vs. North Carolina Sportsbooks
| | |
| --- | --- |
| BetUS | NC Regulated (begins January 8, 2024) |
| In business since 1994 | In business since 2018 or later |
| Up to $2600 welcome bonus plus reload bonuses | Typical signup bonus $500 |
| Betting on in-state schools allowed | Betting on in-state schools allowed |
| 18 and up | 21 and up |
| No social security number required | Must provide social security number |
| Live dealer online casino | No online casino |
| Horse racing and entertainment betting including politics | Sports Only |
| Bitcoin accepted with fast payouts | Bitcoin not accepted |
| Amex, Visa, Mastercard, Discover welcome | Please check back later |
- Dan Shapiro, Gamblng911.com