I Nelson Rose: Regulated Books May Be the One's Breaking Laws
Published on:
Jun/09/2023
In a report filed this week, respected gaming attorney I. Nelson Rose says that US regulators can't do much about offshore sportsbooks, often referred to as "grey market" books, and occasionally (wrongfully) called "black market" books, but it's now time they better mind their own shop.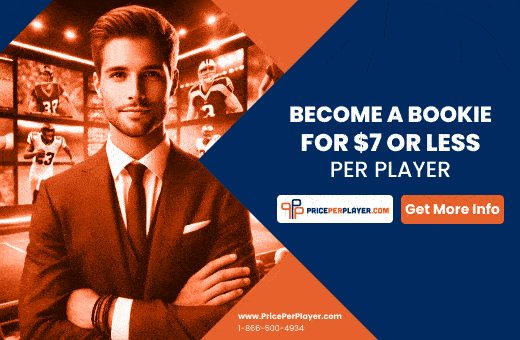 "Gray markets have become big business," Rose notes.  "The American Gaming Association estimates Americans bet $511 billion with illegal and unregulated operators, costing legal sites $44.2 billion in gross gaming revenue and states $13.3 billion in taxes."
That $511 billion estimate is only how much Americans bet. It does not include the hundreds of billions of dollars in wagers from unlicensed operators as well as local bookies, none of which report numbers to associations like the AGA.
"But regulators don't even have a definition of what makes a gray market gray. At least not a definition that works," Rose observes.
"Black market" books would be operating in locales like Saudi Arabia, where gambling is forbidden and criminal.  A "grey market" jurisdiction.
Since virtually every jurisdiction makes it a crime for their residents to make bets online with foreign operators, American regulators have imposed an additional requirement: To be a black market, the foreign governments has to actively enforce its prohibition on internet gambling.  The vast majority of offshore sportsbooks operate in jurisdictions where the government either embraces and/or licenses the activity (Antigua and Curacao) or at least welcomes it and gambling is legal (Costa Rica).
"I suspect that this rule is designed to make it easier for U.S.-licensed operators to take bets from abroad.  China, for example, an enormous market for internet gambling, makes it very clear that it violates both its civil and criminal laws for anyone in China to make a bet online, and for anyone anywhere in the world to accept such a wager.  But operators licensed by U.S. states, and other Western jurisdictions, have never had their licenses suspended, nor even paid a fine, for taking billions of dollars in bets from China.
"What about Iran?  It turns out Iran does, in fact, actively enforce its anti-gambling laws — both inside and outside its territory.  As does China.  Naturally, foreign nations have the most influence with their neighbors.  Iran, for example, has closed down sites and forced Turkey to extradite an online gaming operator."
That $511 billion estimate also does not include the hundreds of billions of dollars in wagers which the US licensed gaming sites accept from players overseas, where gambling is illegal.
"Applicants and licensees in U.S. states do not always voluntarily spell out in detail all the bets they are accepting from foreign nations, nor what those nations are doing to enforce their anti-gambling laws.  Turns out, even if they did, regulators would often still say, 'That's O.K.  Iran [or wherever] is still only a gray market'."
Because there is one more test, Rose points out.
"According to New Jersey gaming regulators, a foreign jurisdiction only slips from being a gray market into a black market, if the foreign government notifies the New Jersey regulators, in writing, that it is illegal for New Jersey-licensed operators to take bets from its residents.  The only jurisdiction that has ever notified New Jersey is the Bahamas.
"For some reason, the Islamic Republic of Iran has never written to the New Jersey Division of Gaming Enforcement or the New Jersey Casino Control Commission to tell them that it violates its laws for New Jersey licensees to take bets from its residents.
"Until New Jersey regulators receive that complaint, its licensed gaming operators can claim that taking wagers from Iran, and every other country – except the Bahamas – doesn't violate their licenses.  
"They're just gray markets."
- Gilbert Horowitz, Gambling911.com