This is How Much Money is Expected to be Bet on 2023 March Madness
Published on:
Mar/13/2023
"March Madness is one of the best traditions in American sports—and America's most wagered-on competition. Critically, the expansion of regulated sports betting over the past five years has brought safeguards to more than half of American adults who can now bet legally in their home market." - AGA President and CEO Bill Miller.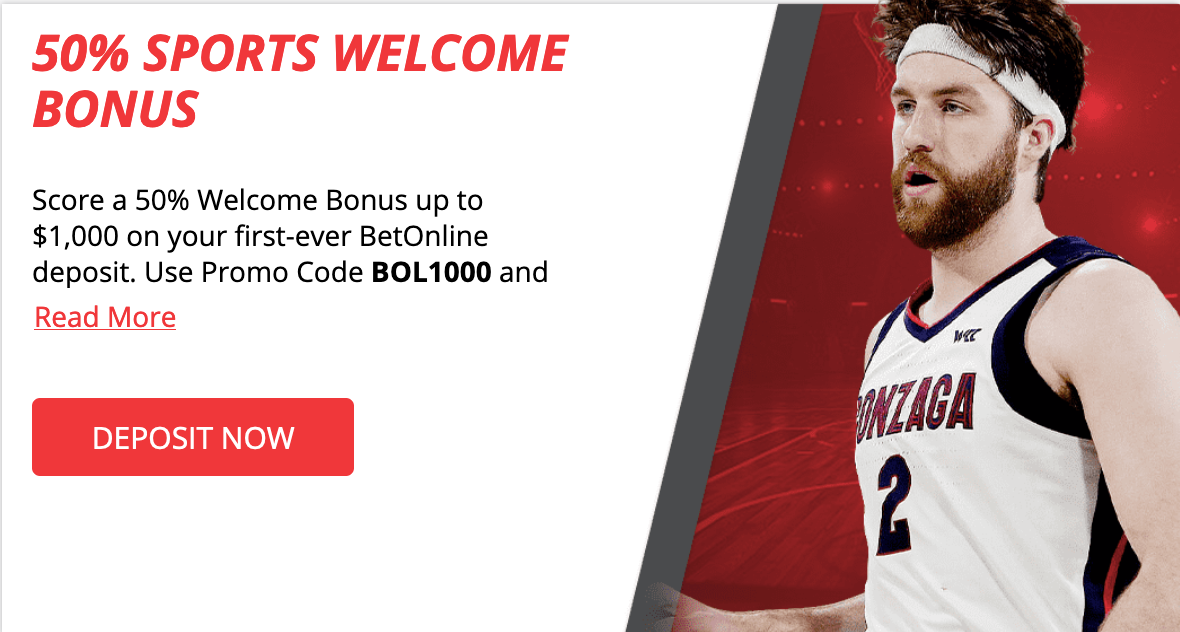 How much will be bet during the 2023 NCAA Men's Tournament?
A quarter of all American adults (68 million) plan to wager $15.5 billion on this year's NCAA Men's Division I Basketball Tournament, according to a new survey from the American Gaming Association (AGA).
Amazingly, three fourths of those surveyed say this will be their first time betting on March Madness online.
Futures Odds to Win 2023 NCAA Tournament
NCAA Tournament Odds Courtesy of BetOnline
Houston 1                     5-1
Alabama 1                    6-1
Kansas 1                       9-1
Purdue 1                      12-1
UCLA 2                         12-1
Gonzaga 3                    14-1
Arizona 2                      18-1
Baylor 3                        18-1
Marquette 2                 18-1
Texas 2                         18-1
Connecticut 4               22-1
Duke 5                          22-1
Tennessee 4                 25-1
Creighton 6                   28-1
Kentucky 6                    33-1
TCU 6                           33-1
Miami Florida 5             40-1
Saint Marys CA 5           40-1
Texas A&M 7                40-1
Indiana 4                      50-1
Kansas State 3               50-1
Virginia 4                      50-1
Iowa 8                          55-1
Xavier 3                        55-1
Arkansas 8                    66-1
Michigan State 7           66-1
Iowa State 6                  75-1
Maryland 8                   75-1
Memphis 8                   90-1
San Diego State 5          90-1
Auburn 9                      100-1
Illinois 9                        100-1
West Virginia 9             100-1
Florida Atlantic 9           125-1
Providence 11               125-1
NC State 11                   200-1
Northwestern 7            200-1
Penn State 10               200-1
USC 10                         200-1
Arizona State 11            250-1
Utah State 10                250-1
Missouri 7                    300-1
Pittsburgh 11                300-1
VCU 12                         300-1
Drake 12                       350-1
Oral Roberts 12             350-1
Iona 13                         400-1
Boise State 10               500-1
Charleston 12               500-1
Colgate 15                    500-1
Mississippi State 11       500-1
Nevada 11                    500-1
Vermont 15                  500-1
Furman 13                    1000-1
Grand Canyon 14          1000-1
Howard 16                    1000-1
Kennesaw State 14        1000-1
Kent State 13                1000-1
Louisiana 13                 1000-1
Montana State 14         1000-1
Northern Kentucky 16   1000-1
Princeton                      1000-1
SE Missouri St 16           1000-1
Texas A&M-CC 16         1000-1
Texas Southern 16        1000-1
UC Santa Barbara 14     1000-1
UNC Asheville 15           1000-1
Farleigh Dickson 16       1000-1
A Few Cool Betting Tidbits This March Madness
- There are only two lower seeds, West Virginia and Utah State, favored in their first round matchups
- There are two pick'ems in the first round
- The largest current spread is Kansas-21½
- Highest total is Grand Canyon vs Gonzaga at 155½
- Lowest total is Northern Kentucky vs Houston at 122
- Don Shapiro, Gambling911.com