Houston Astros Sports Betting News: 3-5 Heading Into Series vs. Pirates
Published on:
Apr/09/2023
All the latest betting news on the Houston Astros that should help bettors make smart decisions before pulling the trigger.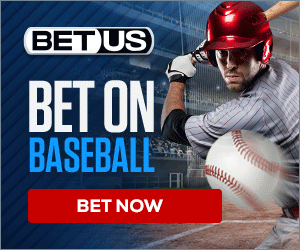 Astros Just 3-5 Ahead of Series in Pittsburgh
(April 9, 2023) - The Houston Astros may be the favorites to win the 2023 World Series but so far they are off to quite a sluggish start.
The Astros struck out 17 times for a franchise record of 33 in the past two games as they prepared to play the Twins one last time on Sunday.
"It's very shocking," manager Dusty Baker told reporters. "We've got to get on those breaking balls and swing at the strikes. They get strike one basically with the breaking ball, and they're expanding the zone after that. They're pitching us tough. They got everything they needed. They need a couple of three-run homers, they got some two-out RBIs, singles, and between (Kyle) Farmer and (Christian) Vázquez, they were getting some clutch hits against us (5-for-9 with runners in scoring position)."
The Pittsburgh Pirates might normally be just the right medicine if not for the fact that these Pirates are 5-3 heading into Sunday.  These teams haven't faced one another since 2019.  The Astros are 4-11 in the last 15 meetings in Pittsburgh.
Already there is good value in the Astros-Pirates series if you think Houston's woes will continue.  The Pirates open Monday as a +170 underdog.
As one might expect, there's not a whole lot of pitcher vs. batter stats for any of the Astros anticipated starters against the Pirates this series.
Odds to Win the 2023 World Series
Rot     Odds to win 2023 World Series     Moneyline
901     Houston Astros         +650 (Bet Here)
902     New York Yankees         +750
903     New York Mets         +900
904     Los Angeles Dodgers         +850
905     Atlanta Braves         +750
906     San Diego Padres         +900
907     Toronto Blue Jays         +1200
908     Philadelphia Phillies         +1600
909     Seattle Mariners         +2000
910     Cleveland Guardians         +2200
911     St. Louis Cardinals         +1800
912     Tampa Bay Rays         +1600
913     Texas Rangers         +5000
914     Minnesota Twins         +4000
915     Milwaukee Brewers         +2800
916     Chicago White Sox         +4000
917     Los Angeles Angels         +4000
918     San Francisco Giants         +5000
919     Baltimore Orioles         +6500
920     Boston Red Sox         +6500
921     Chicago Cubs         +8000
922     Miami Marlins         +10000
923     Arizona Diamondbacks         +12500
924     Detroit Tigers         +20000
925     Kansas City Royals         +20000
926     Cincinnati Reds         +20000
927     Pittsburgh Pirates         +20000
928     Colorado Rockies         +25000
929     Oakland Athletics         +50000
930     Washington Nationals         +50000
- Don Shapiro, Gambling911.com