Uncle Mo Best Payout Odds Yet: But Will He Race?
Published on:
May/05/2011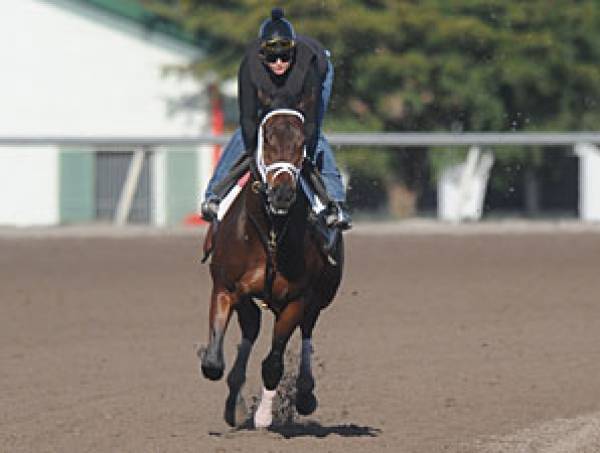 Uncle Mo was coming in with the best payouts to date since opening as the 2011 Kentucky Derby favorite.  At BetED.com he would pay out $700 for every $100 bet or $70 for every $10 bet heading into Friday morning (get all current odds here)
Those betting on Uncle Mo prior to Friday will be taking a bit of a gamble.
He may not race.
Then again, he might.
Oddsmakers have given Uncle Mo long odds based on the idea he might be scratched and the action on this particular horse is now nominal. 
But the risk might be worth the reward.  Should he be good to go, Uncle Mo's odds will no doubt get shorter.
The problem is, he might not fully be recovered enough from his gastrointestinal inflammation even if he does race. 
"We owe it the racing fans," Trainer Mike Repole said Thursday morning to reporters. "We owe it to you guys, to the public. If he's not what we deem to be 100 percent (Thursday), he's not going to be 100 percent Saturday."
Three veterinarians were giving Uncle Mo blood tests on Thursday with results to be determined on Friday morning.  Even if all three give the final "okay", it will be up to trainer Todd Pletcher to make the final call based on their assessment.
Joyful Victory    
+225
2
Lilacs and Lace    
+1100
3
Summer Soiree    
+400
4
Kathmanblu    
+350
5
Suave Voir Faire    
+3500
6
Zazu    
+400
7
Her Smile    
+1600
8
Bouquet Booth    
+1800
9
Daisy Devine    
+1600
10
Street Storm    
+4000
11
Holy Heavens    
+4000
12
Plum Pretty    
+400
13
St. John's River    
+2500
- Ean Lamb, Gambling911.com